Here is the view of the coop and run from the house. Not much to see there. This is our temporary setup.
We will be building a 10x16 shed. The chickens will get the back 4'. We will then fence off the rear of the
yard just in front of all the pine trees for their run. They'll have about 1,200 square feet to free range in.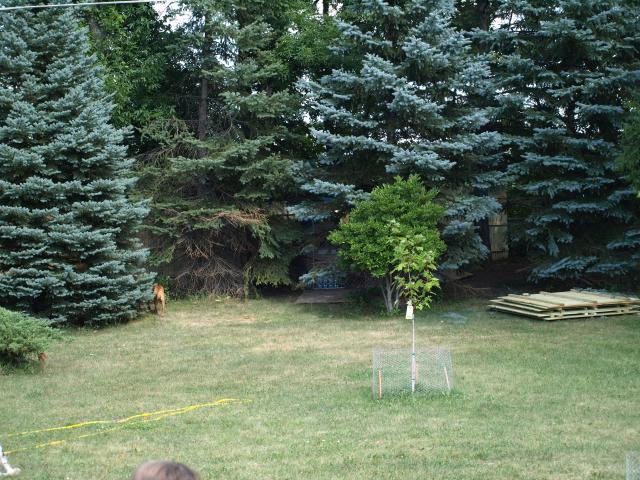 Here is the coop/run. The playhouse I got off CL for $30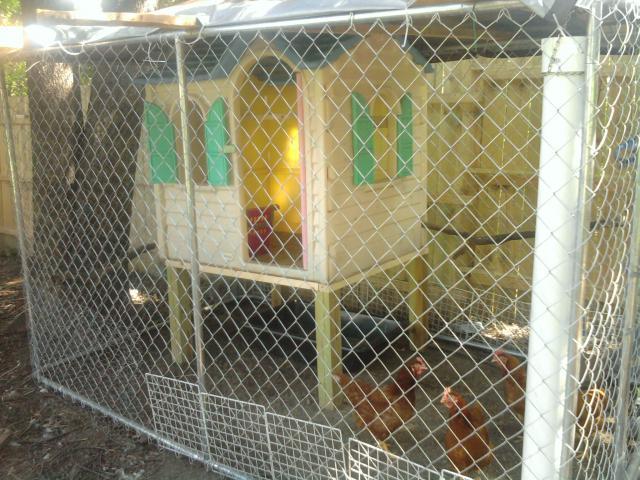 The inside view of nestbox (stackable bin from Big Lots $6)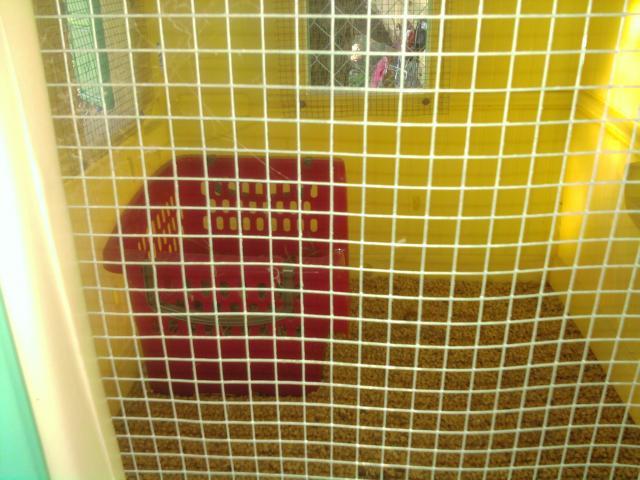 The 2x3 roost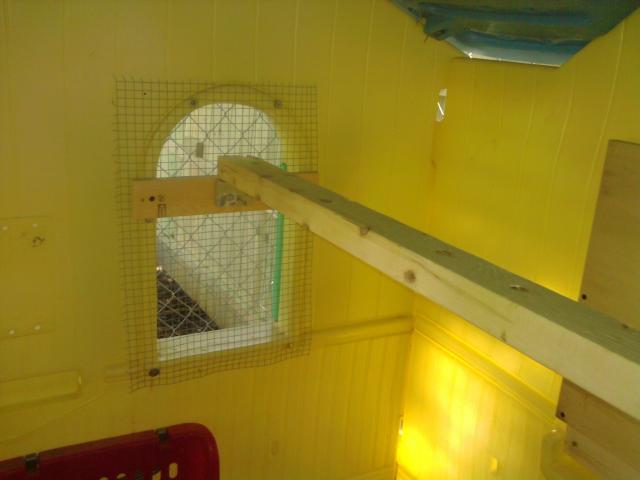 Door lock
Chicken TV (surveillance camera feed also night vision capable and recorded)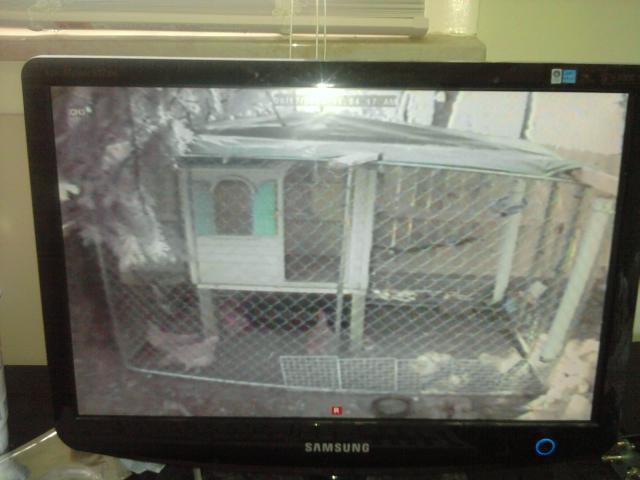 Feeder (4 inch pvc pipe with corner litter box on bottom)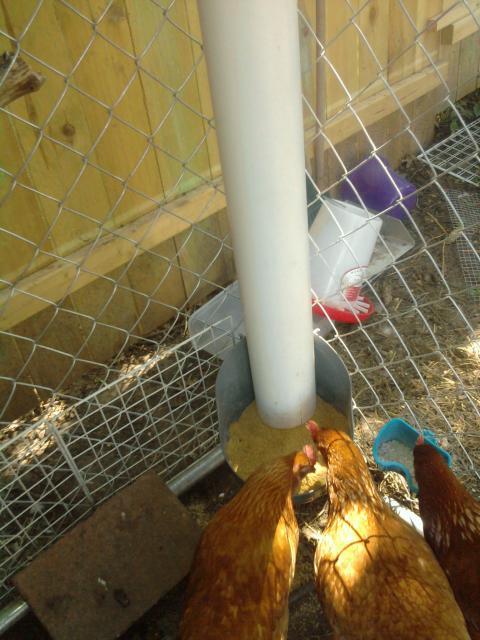 The waterer (4" pvc with rubber compression cap and nipples)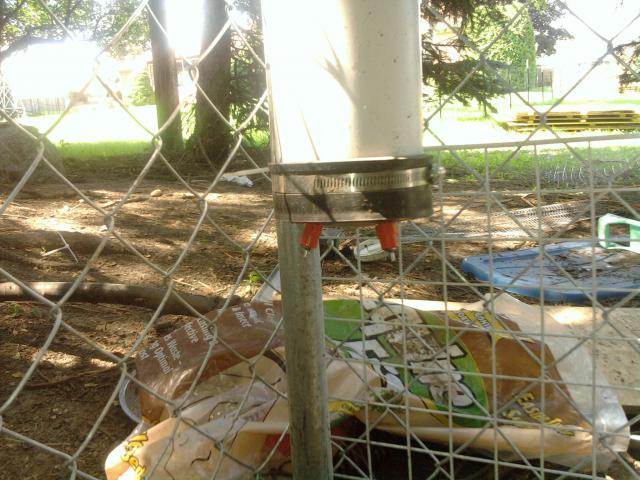 The Isa Brown Pullets:

Stumpy, Chickamimus, Kiki, & Marina