The Chicks Are Here!!!
The chicks were born on 9/22/10 and arrived from Ideal Poultry in Cameron, Texas
to our local Post Office in Kona, Hawaii at 6:30AM on 9/23/10. I was shocked that
they made it so quickly! I ordered 25 chicks with the plan of keeping 6 or 8 of them.
We have 11 and they are all named. So I'm afraid that we will be keeping 11 at least
"until they get bigger and lay eggs, Mama" my daughter says. We will see.
Their names are:
Henrietta
Harriet
Hannah
Darby
Daphne
Linda
Lucy
Coral
Clementine
Madelyn
Myrie
One Day Old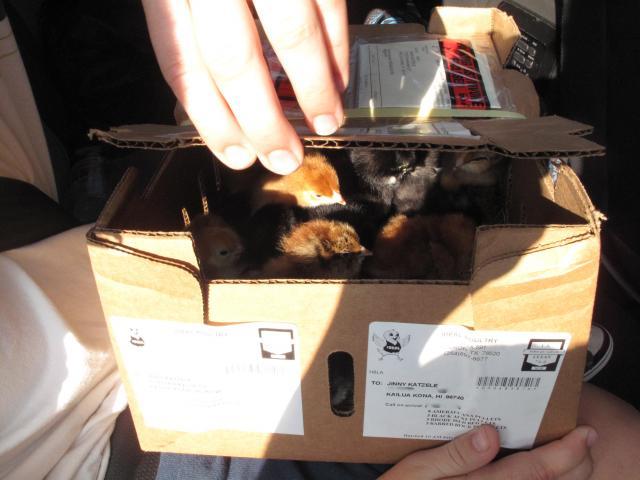 On the way home from the post office.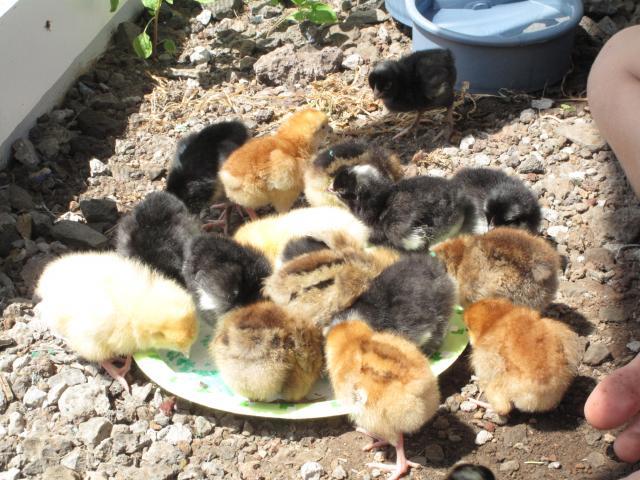 The chicks just loved the GroGel.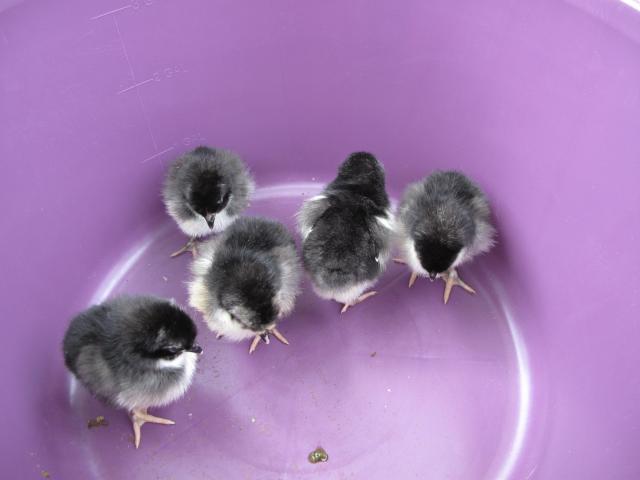 Black Australorp chicks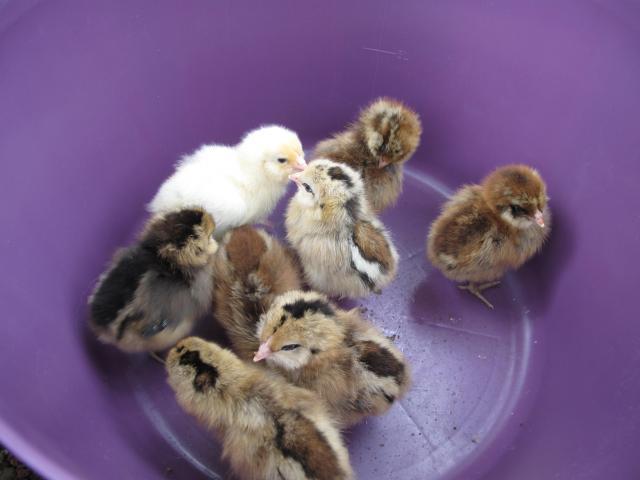 Ameraucana chicks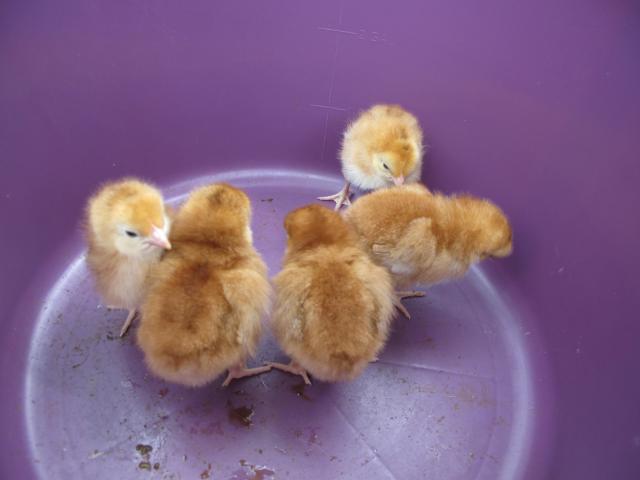 Rhode Island Red chicks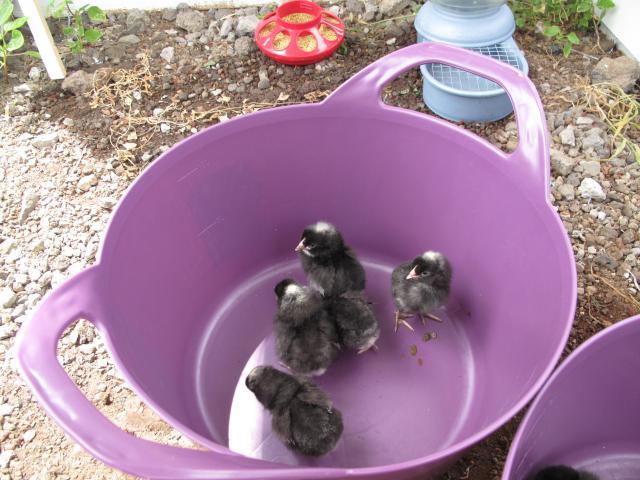 Barred Rock chicks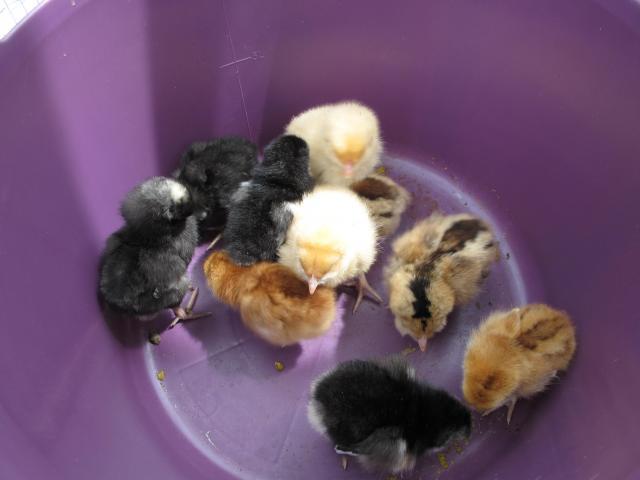 These are the ones we kept. Two of each kind. Black Australorp, Rhode Island
Red, Ameraucana, Barred Rock, and Buff Orpington. We ended up with one
more chick, Henrietta, the cream colored Ameraucana, she's our number 11.
Remember we were only supposed to have 6-8 hens. Hmmm, something about
those cute fuzzy chicks is hard to resist!

One Week Old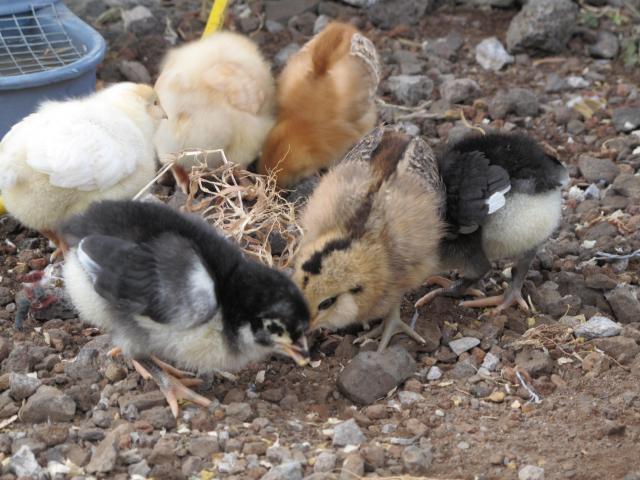 Two Weeks Old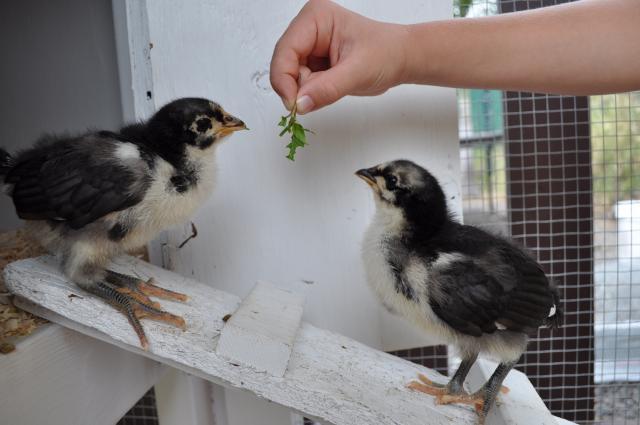 Myrie and Madelyn



Libby, the dog, sniffing out the competition


Three Weeks Old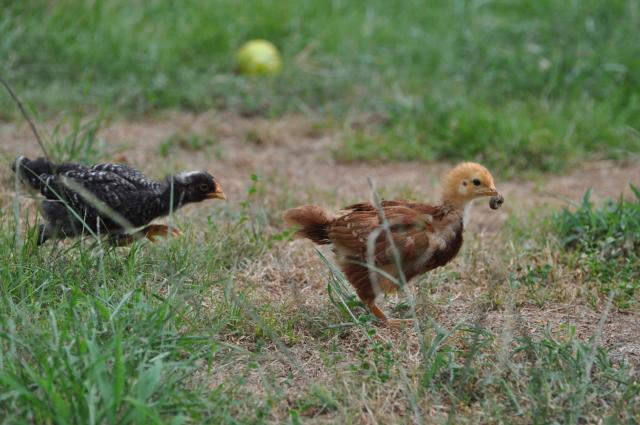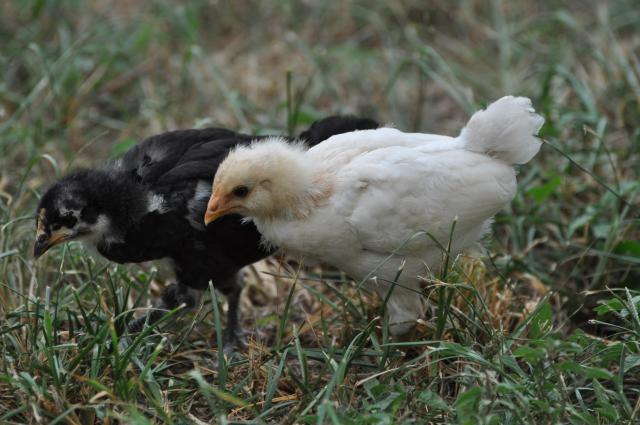 Madelyn, the Black Australorp and Henrietta, the Ameraucana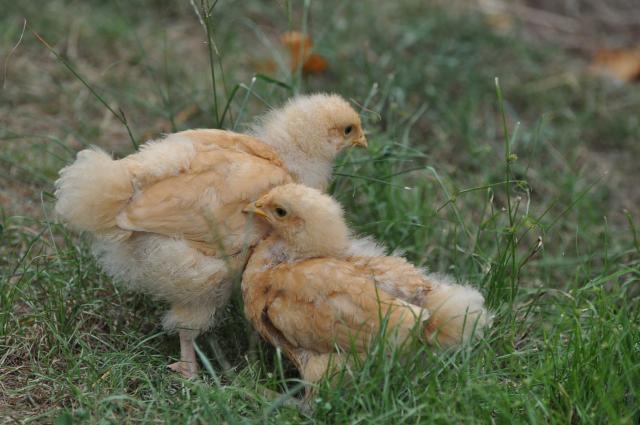 The Buff Orpington's, Hannah and Harriet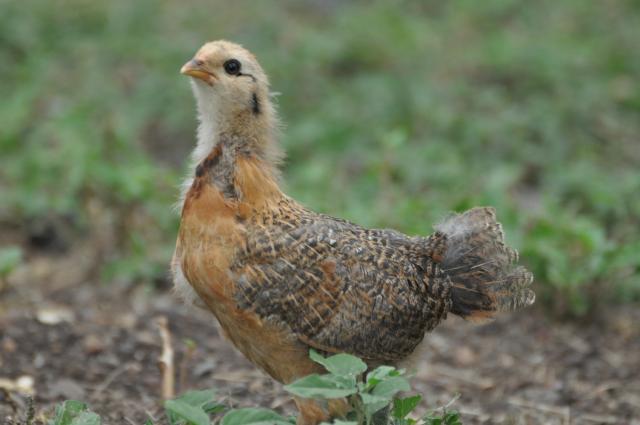 Linda, the Ameraucana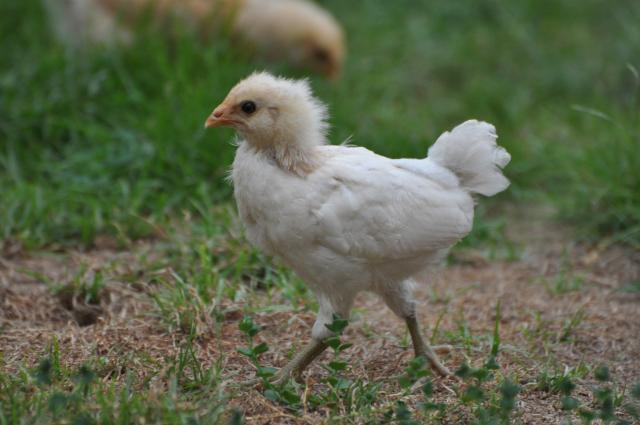 Henrietta, the Ameraucana