The Chickens
This year's batch hatched June 6th 2009 and has resulted in 3 SLW and 1 White Pullet (apparantly a recessive white), and some mishaps such as broken leg and wing has left us with 2 SLW Roo Chickens. In addition I got a GLW Roo Chicken from someone else, that I hope will turn out nice (he's a couple of weeks younger). The Pullets are definite keepers, though one of the SLWs is way too dark - she will be kept out of breeding. The White is the result of a pure SLWxSLW hatching, as is an older White that we have. Wiser voices have told me that means our roo and at least (and probably only) one hen carry recessive white genes.

Now we won't be doing any culling as nature has done that for us.. We'll be keeping both roos for a long time yet I think to see how they develop. Hopefully they'll both turn out good, and we can find a new home for the one we won't keep for ourselves.

Chicken #1 - 7 weeks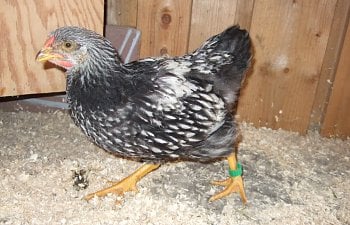 Chicken #2 - 7 weeks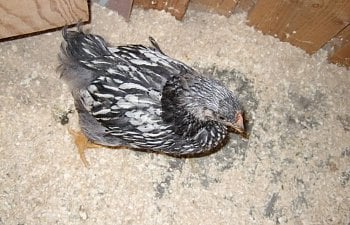 Chicken #1 - 9 weeks



Chicken #2 - 9 weeks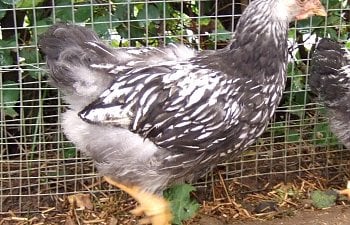 Chicken #1 - 11 weeks



Chicken #2 - 11 weeks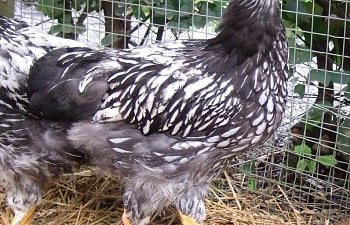 Chicken #1 - 15 weeks


Chicken #2 - 15 weeks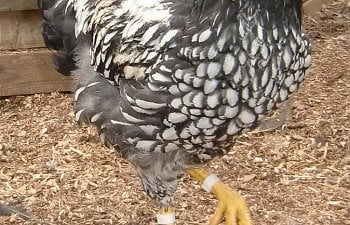 Pullet 11 weeks


Gulliver, our GLW roo - appr. 9 weeks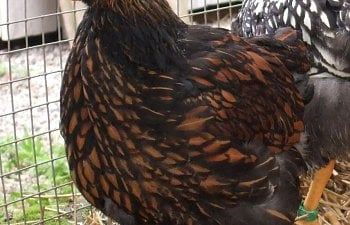 Gulliver accompanied by a pullet, 15 weeks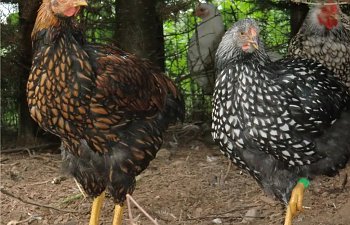 Chicken #1 - 6 months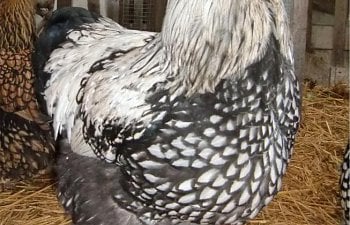 Chicken #2 - 6 months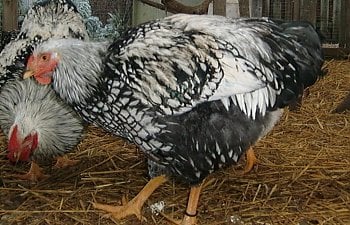 Gulliver, 6 months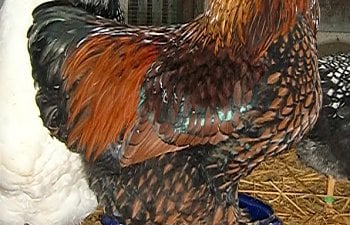 I am leaning towards #1 as he's got a stockier build and the more masculine comb and wattles. #2 does seem to have better color ATM. We will probably be keeping both and do test matings next year to see whether they carry recessive white.
,,.
('v')
(( ))
CelticMoon1
>-"--"------------------<