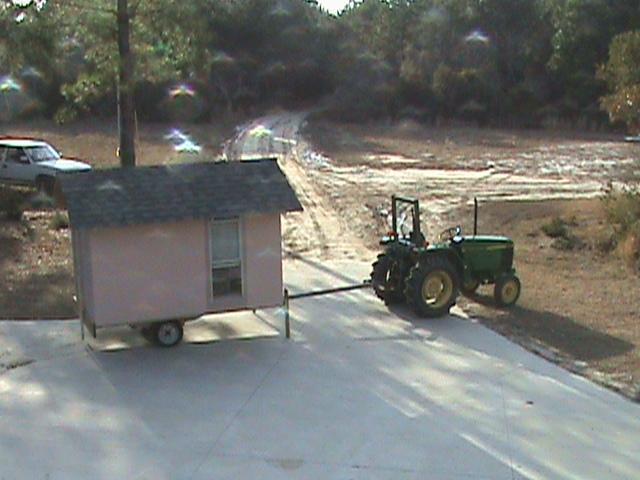 The John Deere Chicken Tractor
Started building my coop in Febuary of this year now it is July 10 and almost finished. I liked the chicken tractor idea. So I took it and ran to the hardware store and spent more money than I should have but chickens are not cheep. Took a old boat trailer stripped it put 12' 4x4 treated on it and went up from there. Floored with 2x4 on 2' centers (needed to be 16" centers). Picked up 2 nice windows from habitat for humanity, screened with heavy duty cement wire mesh. Did the same for a sliding screen door. Roof was tough to build by myself, rafters, osb, felt paper and shingles. Trailer got to heavy and had a flat tire and sat down on the spring shackles, fix was a new tube and 2 blocks of wood under shackles.
Inside I put in 3 levels roosting 2x2s, edges rounded and sanded. Hung a 2x4 with heat lamps for my brooder, now grown girls sit on the swinging roost. Coop door is plexiglass on plastic slides, still trying to creat the automatic dawn /dusk - open /close. I am working on a car antennae pull, may go with drapery pulls, may just have to continue to get up early and close up at night. For nesting boxes, I liked the idea learned from BYC, and made an exterior access for grabbing eggs. Made 2 columns of 3 boxes for the girls to lay, put double doors with latches and handels on the exterior.
The 30'x10' run is designed to be disassembled quickly to move the coop about the farm. Made the run of an old dog kennel, and 4x4 with pvc pipe, and wire mesh. Still need to paint the trim on the coop and art work to the nesting box doors. Sorry no blue prints or plans just alot of change orders. WINGED IT!!!
Finally almost done after a billion hours of research on the BYC, banging in the garage, and a few too many bucks. The neglected wife of 6 months now enjoys the chickens and can't wait for fresh eggs!
.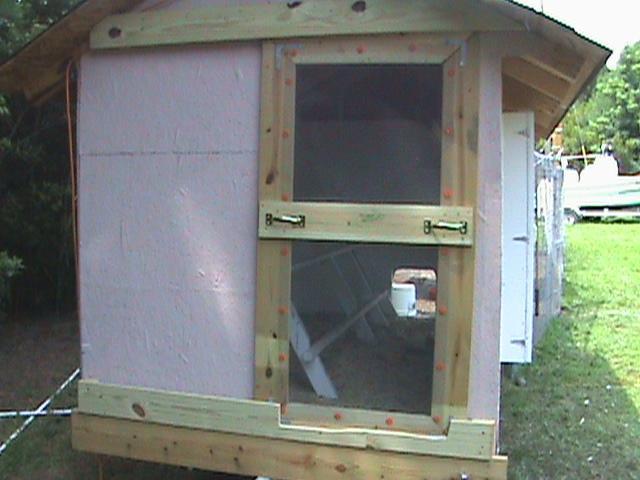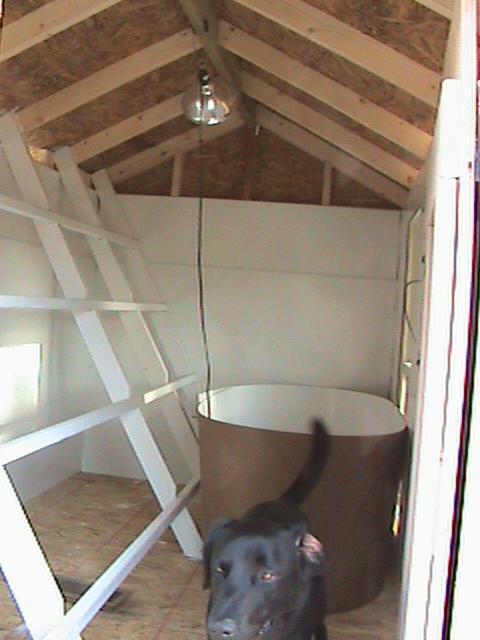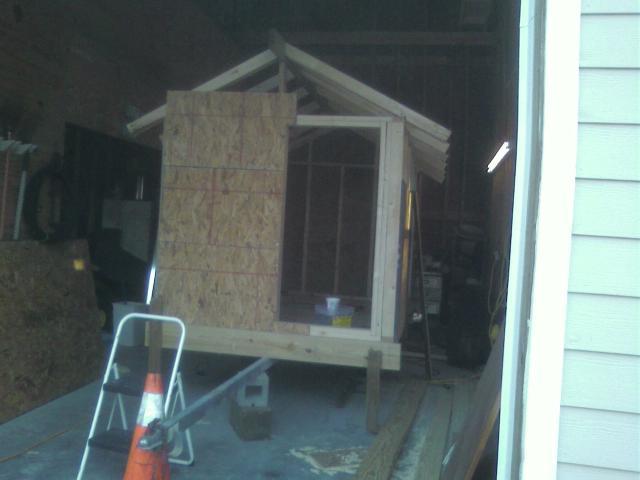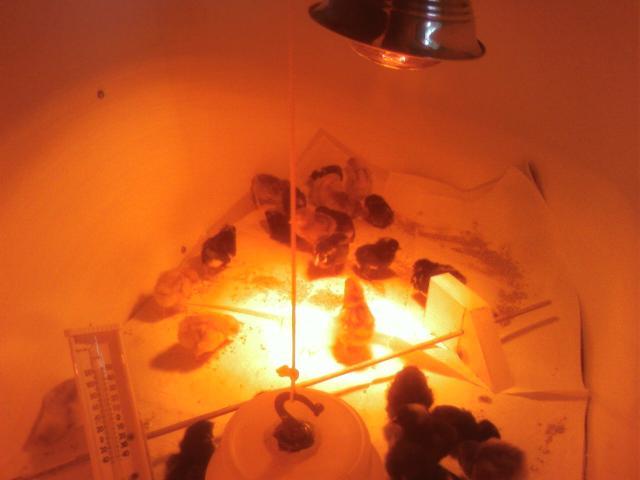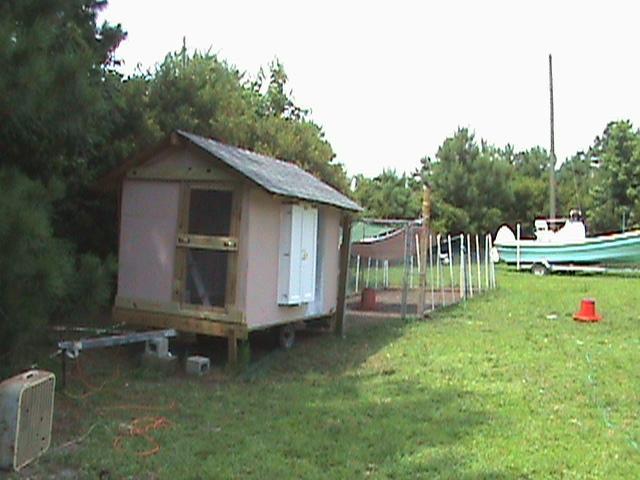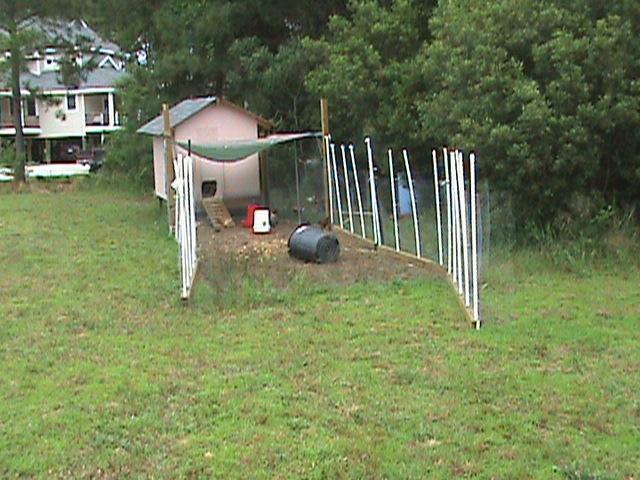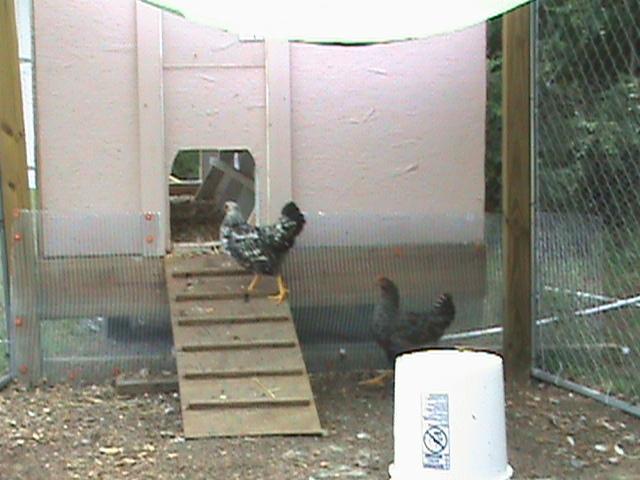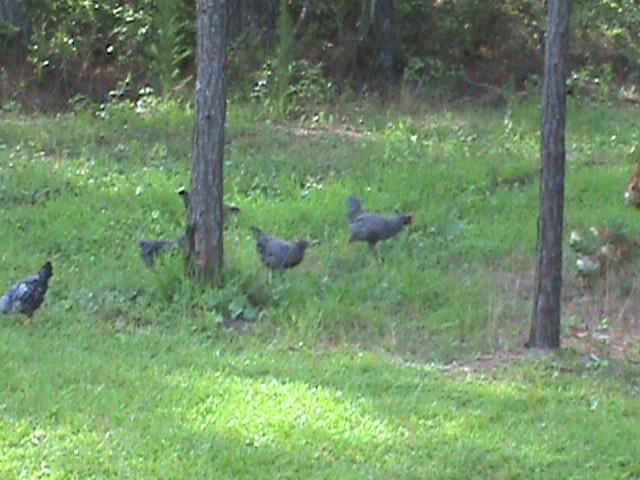 Free Ranging Girls
COSTA PURA VIDA =GOOD LIVING AT THE COAST
MATOE ​