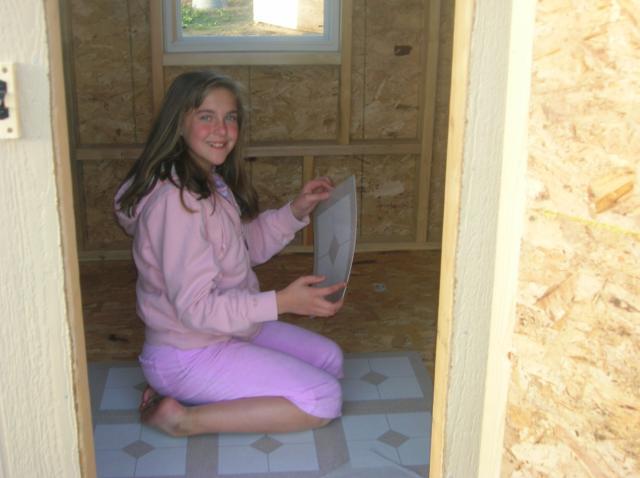 Here is my daughter, Briana laying the vinyl tile on the floor. Had to vacuum and damp mop the OSB to get the tiles to stick.
Well, it's late, but we are ready to move the girls in. Had to put screen over the stock tank in the basement to keep them from flying out. The timing was close, but we are ready. Flashlights in hand we get the girls.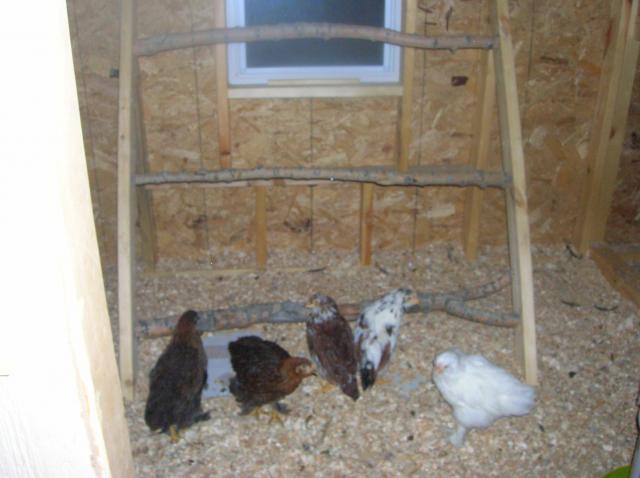 Here they are...all 5 in their new house. It was exciting to see them run around...they had so much more room!
Can't believe it is finally done. My husband has gotten several compliments from neighbors on "his shed." He is no longer embarrassed to tell them. His wife designed it and keeps her chickens in it! He even adds that he helped on the project. People really can change!
The girls all mastered the roost within 3 days or so. Funny how they all bunch up together on one branch!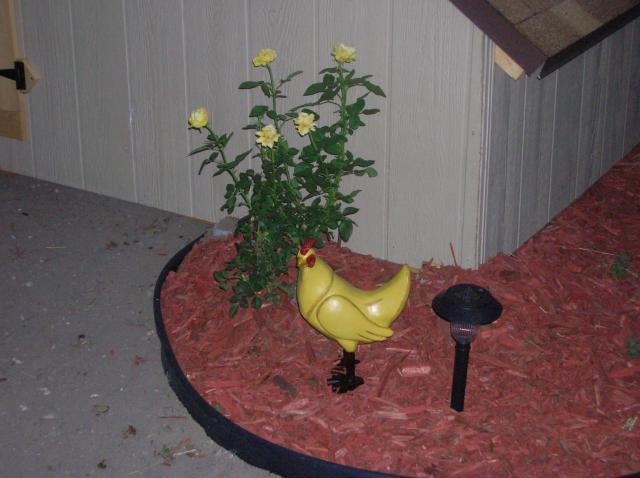 Had to go along with the other BYC-ers and add some landscaping!
Almost forgot...here is the Cochin....Belle Star...her name suits her don't you think?
Now on to nesting boxes and the chicken run. I'll keep you posted on the progess although it may be slow. I'm enjoying my "free time" from construction for awhile.