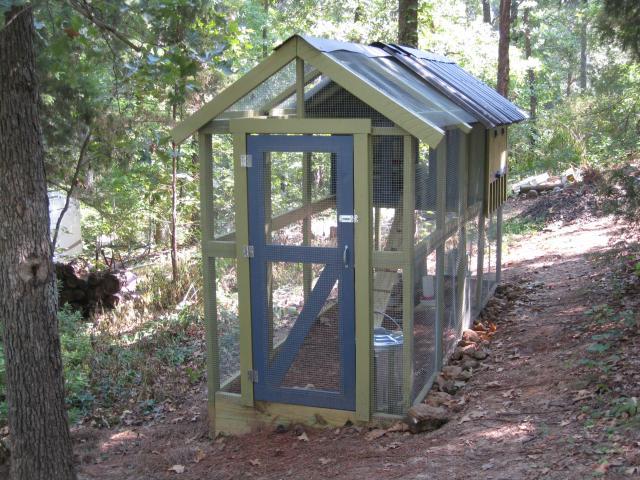 ​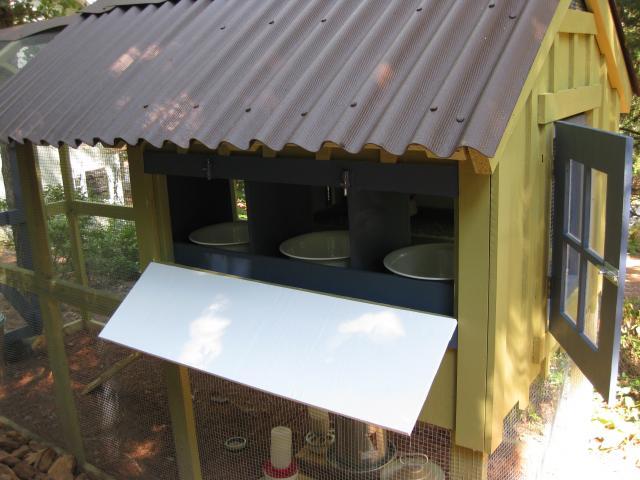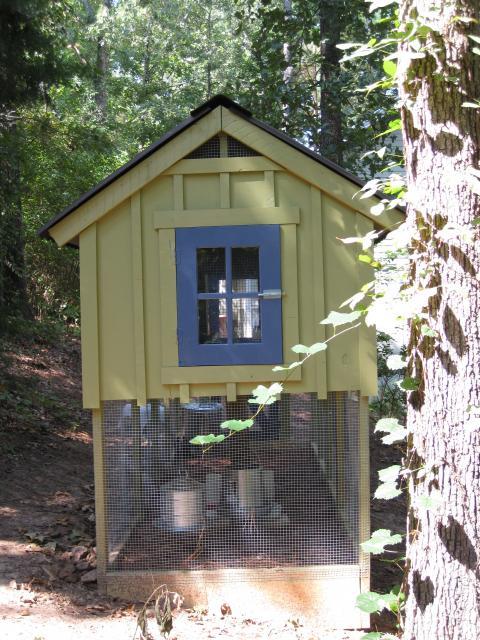 ​
THE COOP WAS A BIRTHDAY GIFT FROM MY HUSBAND. IT WAS COMPLETE 8-17-2009, THE DAY I TURNED 60. THE GIRLS SEEM TO LIKE IT JUST FINE AND SO DO I. HUBBY DID THIS KICKING AND SCREAMING THE WHOLE WAY BECAUSE HE LOVES ME.
​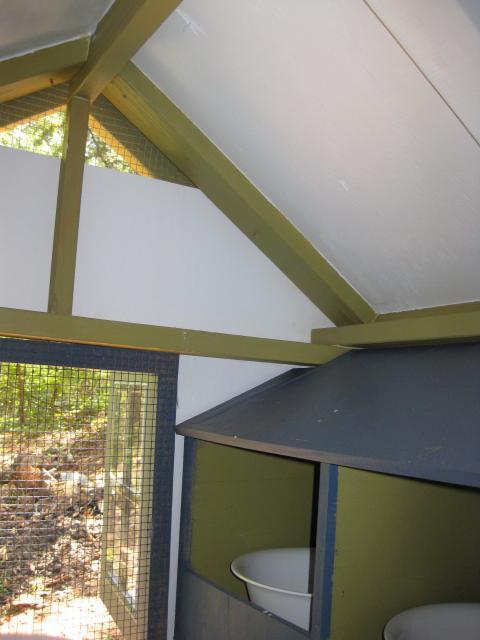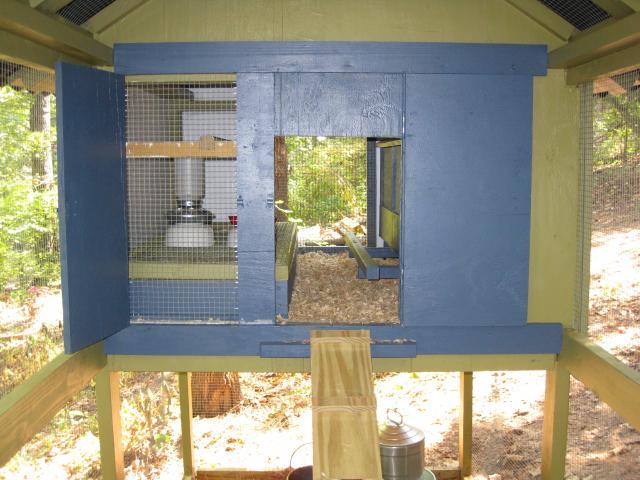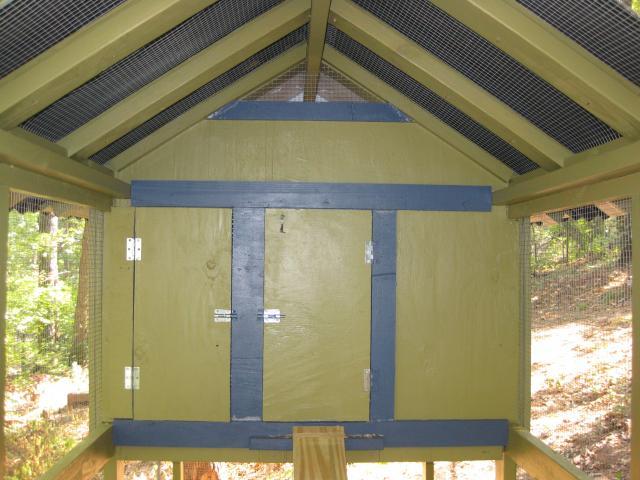 SOME THINGS WE INCLUDED: MANURE BOX UNDER THE ROOST FOR EASY CLEANING, GLASS BOARD ON WALL BEHIND THE ROOST AND ALSO ON THE FLOOR. WINDOWS FOR VENTILATION, NESTING BOXES WITH BOWLS PURCHASED AT THE DOLLAR STORE (WILL FILL WITH NESTING MATERIAL WHEN THE GIRLS ARE OLDER.), OUTSIDE ACCESS TO THE BOXES FOR RETRIEVAL OF EGGS, SECURE LOCKS ON ALL ENTRANCES TO THE COOP, SHELTER FROM THE WEATHER INSIDE THE RUN, THERE ARE 2" X 12" TREATED BOARDS BURIED BENEATH THE BOTTOM FRAME OF THE COOP TO KEEP CRITTERS FROM DIGGING UNDER, THE OPEN AREAS ARE COVERED WITH 1/2 " HARDWARE CLOTH, AND WE EVEN HAVE A BABY MONITOR IN THE COOP SO WE CAN HEAR ANY DISTRESS SIGNALS FROM THE GIRLS. IT WORKS VERY WELL, BY THE WAY.
THE COOP ITSELF IS 4' X 4' AND THE RUN IS 4' X 14'.
​
​