Animal Lover Supreme
10 Years
I am so excited to announce that I have figured out a way to give a discount to all of my BYC friends! I will have a different discount every month. I am going to start with a 10% discount. To get it, type in the letters:
BYC609
For those of you who don't know, my store is the The Hoof and Hen Ranch. It can be found at
www.hoofandhenranch.com
. I specialize in plastic spiral id bands as well as all kind of books on poultry keeping. I have a huge selection of children's books that feature the chicken. Soon I will have cookbooks and items for the home and garden.
After the chicken section is up to date, I will move on to horses and cows.
I just got the most darling rooster egg basket in. It will sell for $7.99. I am going to use mine for gathering eggs, but it would be just as cute as a kitchen accent or to hold fruit. Here is the link:
http://store03.prostores.com/servlet/hoofandhenranch/the-93/Egg-Basket/Detail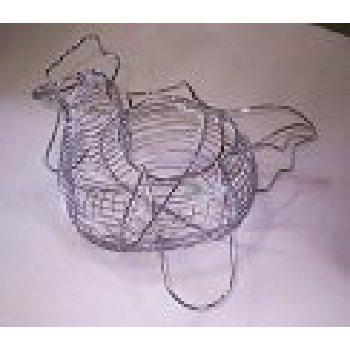 Last edited: