I hatched babies out Feb 1st and 2nd. Of the 15 I swear most of them are roo's! I know, too early to tell but most have large pink combs!!
Well this little guy has a HUGE comb!! almost 3.5 weeks old now and just look at it!!!! He's an unknown mutt. His comb was quite large and pink at about a week old!!!
This was taken today: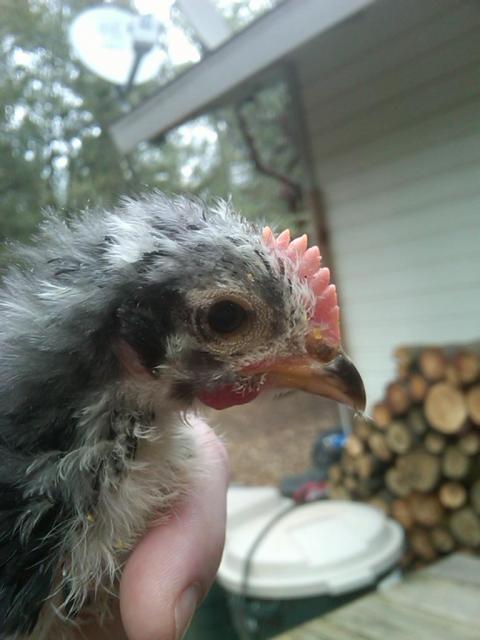 This was on monday. at exactly 3 weeks old!
(their first trip outside because it was soo sunny!):
If he keeps maturing at this rate he'll be crowing before I know it!!