Jun 26, 2010
3,015
74
246
Hi everyone!
Well, I just can't stop myself from asking... I'm REALLY worried about my Light Brahma, Tiny, and a little worried about my DH's Silver Spangle Hamburg. I know it's probably going to be REALLY hard with Tiny as she's still mostly puff but her legs look huge to me. Then again, I've never raised a Brahma before... Salsa (Hamburg) just has a wide crest area coming in and again, it may just be a breed thing but...
I just finished cleaning their brooder so they're running around on puppy mats in front of it poking around for spilled food and mealworm bits.
This is Tiny. S/He has no comb to speak of, just a teeny tiny little V where it will eventually be. She stands about an inch and a half to two inches taller at the shoulder than Salsa or the two three week olds (Sussex and Australorp) when pecking around. And yes, while puffy she is 4 weeks old. When they said this breed could be slow to feather in, I didn't think they meant this slow!
And Salsa.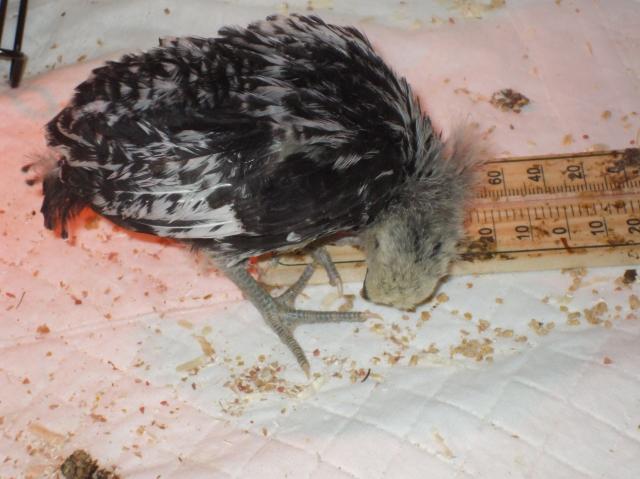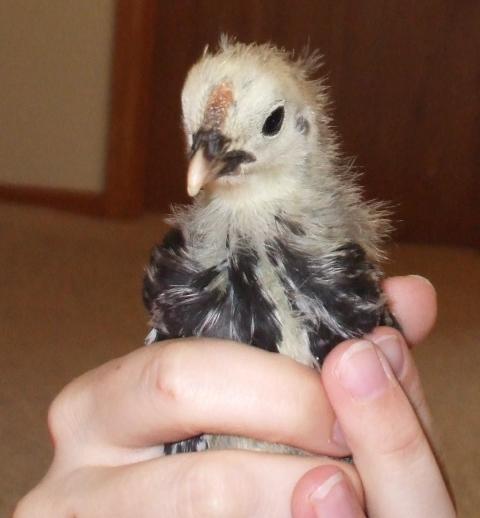 Edit for spelling.
Last edited: