Help me out with these random bantams that I got from Wink (fellow BYC'er)...
Pretty sure these are buff cochins..there are two, almost identical..boy or girl?? Seems it takes a long time to tell with them but...whaddya think?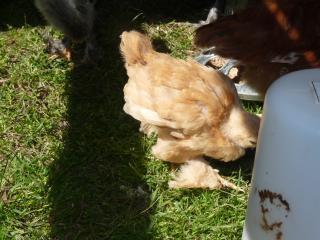 and these mystery guys are ???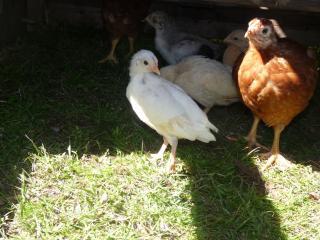 and this one's fluffing up
and this is a Brahma, maybe??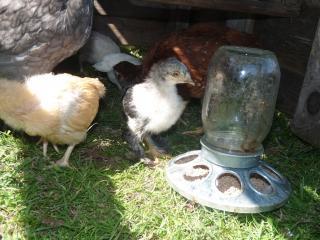 and this one I have no idea??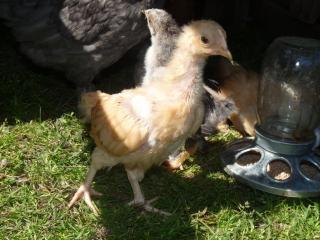 And just for fun here is the first and only baby we hatched ourselves, strange mutt of a Sultan rooster and an Andalusian hen..I was convinced he was a hen and then he crowed ha ha, about 6 wks old