Mar 16, 2009
25,016
112
421
HI guys,
I was going to not sell anymore splits seperately but since my silkies are laying twice as much as the others I thought why not

These will be collected today -SAt- SUn-sent out Monday.
AT least 6 split lav silkies eggs ( 100% lav dad 100% black bearded hens) I get 2-4 eggs a day

and eggs from my bantam frizzle pen-Birchen cochin dad-black cochin hen-black frizzled cochin hen-black bearded silkie hen. At least 2
For all those Sharks out there....I cannot include any Olive eggs:-( Im sorry-those will go in my bator Monday-but I will put another auction with those included next week

I will guarantee at least 8 eggs ( I hope to send 12-but can't promise) I will post daily as to whats been laid though

I have 15/16 of the silkie eggs in bator that have made it to day 20 and 2 of the chicks hatched today-great toe spacing and so cute with tiny vaults ( not huge-being honest) ...the chicks will be black with some greying in feathers. Paypal only on this auction please

one of the silkie chicks at 1 week old
One of the mammas-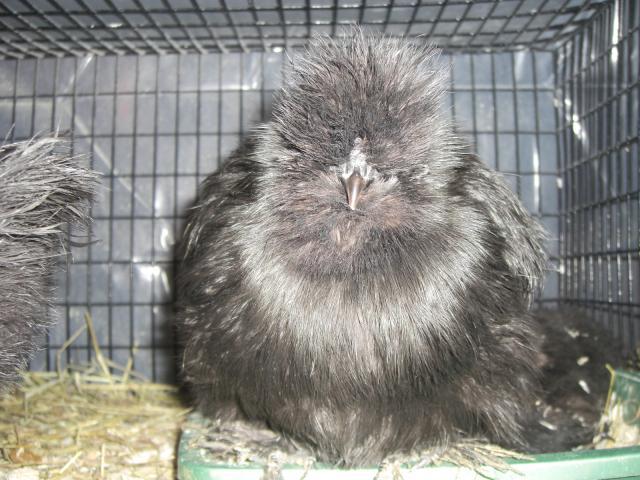 they all look like her
dad in background at 6 months old-yes I know I need photos LOL I will after a bath!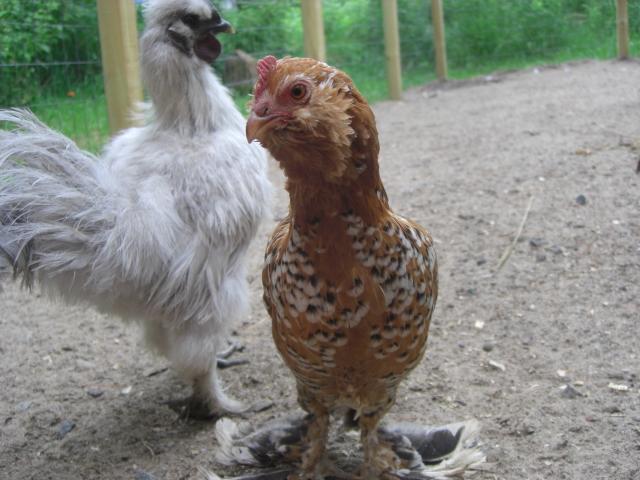 Last edited: