Hi
I have treated bumblefoot a number of times but never had one on the webbing of the foot before. Usually I have seen the black dot and then soaked it, gently peeled it back and then applied antibiotic cream on a daily basis until it goes.
Unfortunately Rosie has a (large) pea sized lump in the webbing of her foot. It is between two toes not on the base of the foot where I have encountered them many times (never on her though).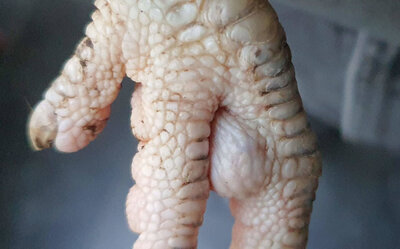 I plan to soak and remove the black dot - but should I try to get into the lump? If I don't and I just treat as before, will it go away?
Never sliced into a foot before and am nervous doing so, so advice about which way to go would help.
Many thanks