Still getting some eggs! Have a hatch going on right now, beautiful chicks!
Limited number of hatching eggs from this select pair of blue wheaten ameraucanas and a wheaten hen. Both of the BW have been shown and will be shown again this fall. Hens lay a blue egg and overall these birds have great color and beards, wheaten hen has some dark specks in her hackles. No guarentees on eggs if shipped, pick ups are welcome. Eggs are shipped on Mondays or Tuesdays depending on what is collected and the number you want.
Auction is by the egg.
BW Hen
Cock
Chicks from the BW pair (two are buff leghorn chicks):
No recent pics of the wheaten hen, she is scruffy right now from brooding and breeding.
Egg pics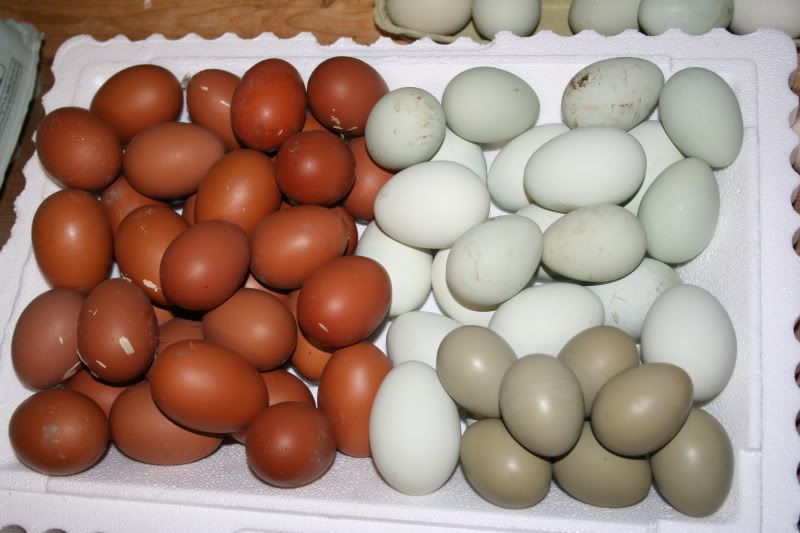 They are still laying. One customer has reported 100% development on his eggs.