this bird came from a pen where there was an Ameraucana wheaten roo and an EE pure white roo, running with partridge-type EE and black Ameraucana hens.
so in this case it really would be possible to get an Ameraucana from the mix.
or does the Ameraucana breed label get lost if two different recognized colors are crossed? i am not sure about that with Ameraucanas
since the breed is so strict about the colors. it would have to be a blackXwheaten.
love him either way, but i'd like to know as i go forward toward olive eggs. he hatched from a blue egg, not mint green or green blue.
legs are slate--very sunny day and the legs look light gray in these pics, but they aren't.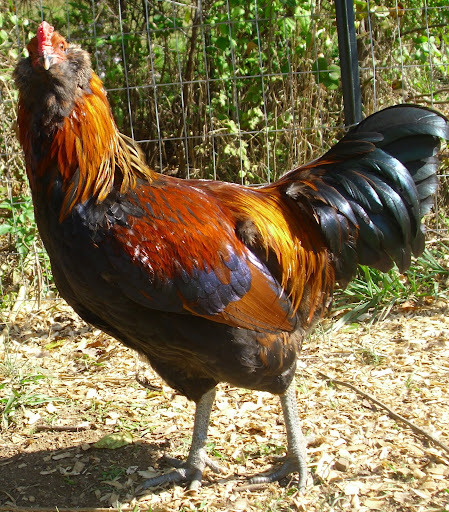 Last edited: