If anyone could help me with any information on Rodgers, I would really appreciate it! Background is that I was leaving a pet and farm store and they had 4 roosters that had to be gone that same day! I took all of them in hopes of finding homes, and ended up keeping one. He is officially part of the family! It's been quite an experience for us, trying to learn everything about chickens. Considering Rodgers seems very healthy, friendly and happy, I guess we're doing something right!

I believe he is a Dominique Rooster, but the breed and gender could possibly be wrong. And I think he is 8 wks old...? But he grew so fast, that I am not sure. He does not have any spurs and has a single comb.
The day we got him, April 29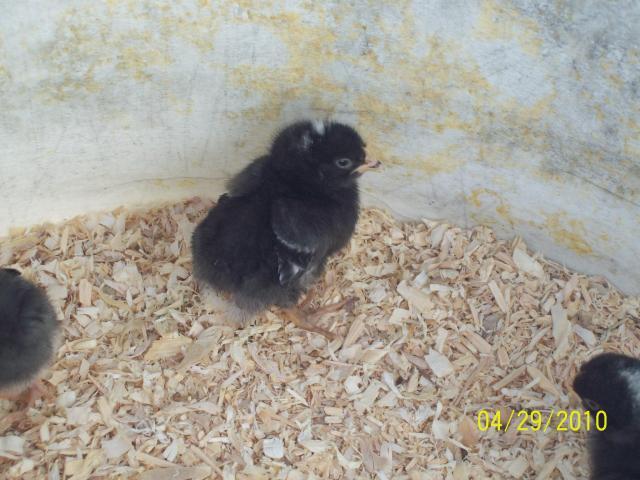 A week or two ago...