Apr 3, 2015
8,297
11,533
926
A week ago, my sneaky OEGBs decided to hatch out ANOTHER couple of beautiful chicks.....in the coop ceiling.

This time, it's a different variety (since last babies turned out to be pure Crele). And after a little research, I believe them to be Silver Duckwing roo over Crele female.

Does this seem correct? They're sex-linked.
#1 appears to be a Silver Duckwing female.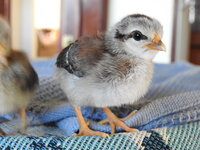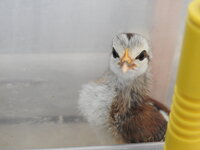 #2 appears to be a Crele-type male.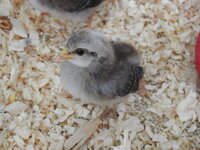 From what I experimented with, these are the results you'd get from specified parentage.

~Alex