We are converting the old horse shed to our coop, which seemed like a good idea at first. Working with the stuff, though, is getting
really
frustrating! Does anyone have a coop with metal siding? Here's a pic before we got started.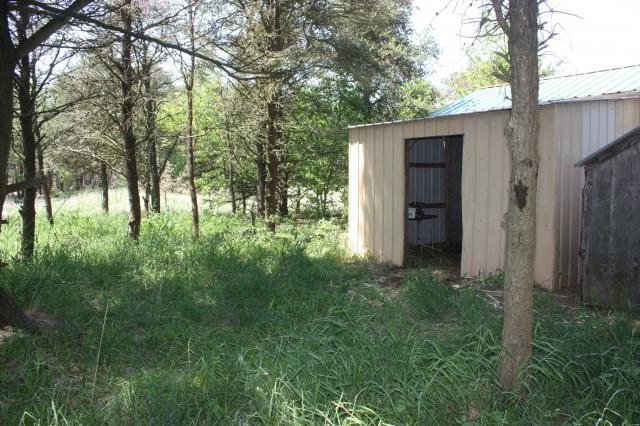 Here's where we're getting messed up the most. Putting in vents. We will definitely need to be able to shut them all tight as we get serious snow storms here. Here's a pic of the inside.
We're putting up plywood on the inside. We were going to cut all the tin out on that front wall, the one where the doorway is, above the top 2x4s for winter venting. I don't think we have a choice really but to close those from the outside. On the sides you can see that the roof angles up, we were thinking we'd cut that whole top-left section out (and the matching section on the opposite side,) and cover it with hardware cloth and make the closure with a hinge so that most of it folds down, and a smaller chunk folds up. That way we can have the entire thing open during the Summer, and only a smaller section open at the top in the Winter.
Anyone has any ideas on how best to do this? Advice? Experience trying to work around a metal coop? Thoughts? Tin snips don't hardly do a thing to it but mangle it, we picked up a few new cutting blades yesterday to try out.
(There are also two windows going in on the sides and in the door to provide more light / ventilation, but that's pretty straight forward. The entire thing backs up against a bigger, wooden barn, which forms the sheds back wall. We're also cutting a large "window" into that to provide more ventilation, I figured that would be especially good during the winter since it can be a large vent which is also completely sheltered.)