We ordered 25 heavy males assorted chickens (and got a few extras, plus some Polish in the pictures). Can you help ID any of them?
This is the free exotic chick we got: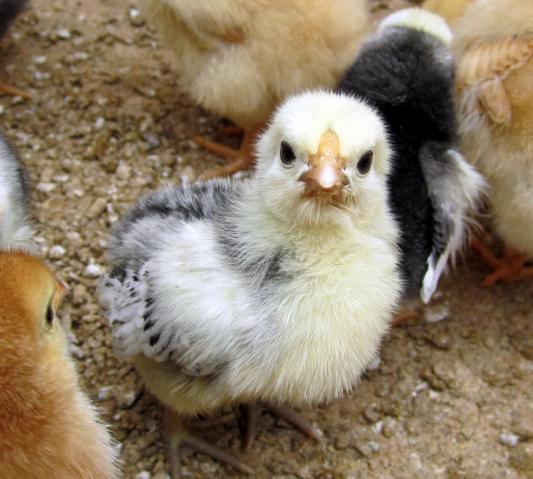 I like this curious dude, too: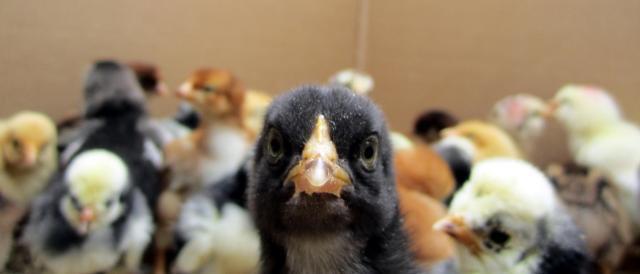 The whole bunch (they'll need more space soon!):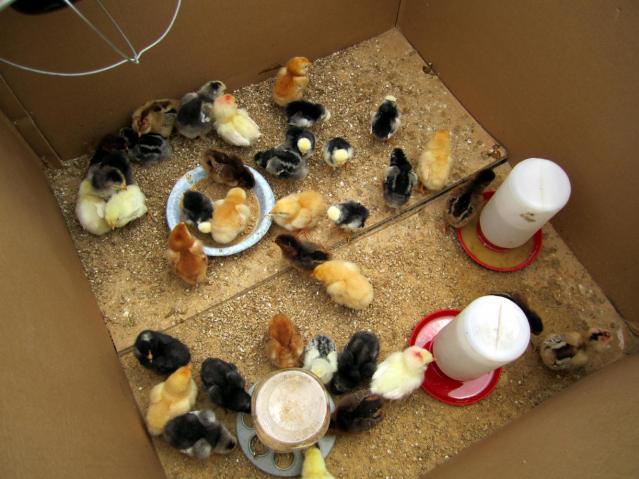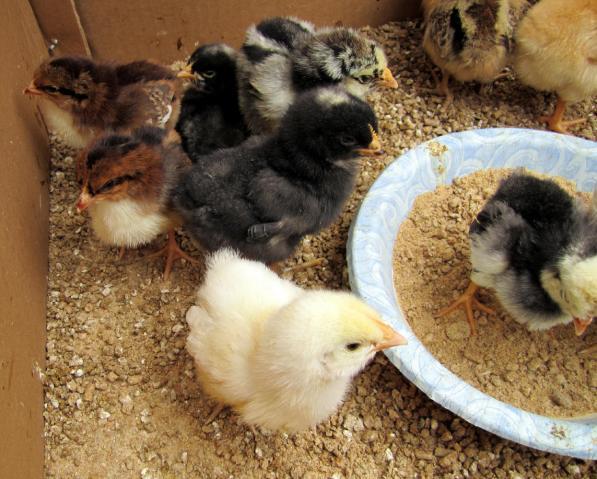 Thanks a bunch!