I got some chick at atwoods yesterday and I am trying to figure out what they are....
The guy told me the name of these, but I cant remember what he said (think its starts with a D, I knew the breed he was talking about that why I got them, but its totally left me now lol)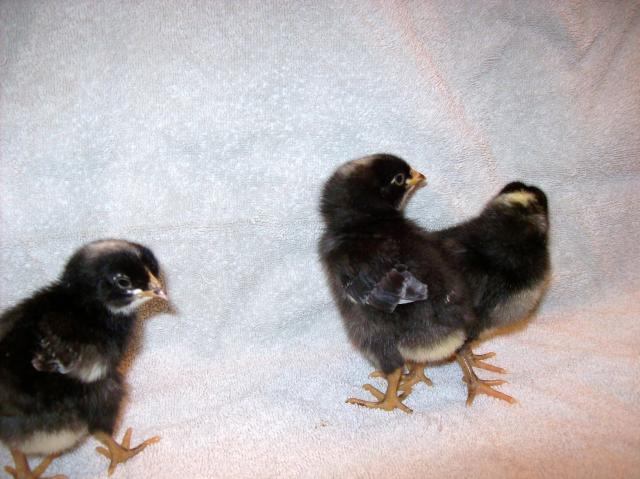 no idea what these two are
I have no idea what this little girl is? but she has really brown legs, and you cant tell in the pic to well but she has the same coloring as a doberman dog with the black and tan color
these two have this little beard thing and also have dark brown legs...
Here is another pic of the two above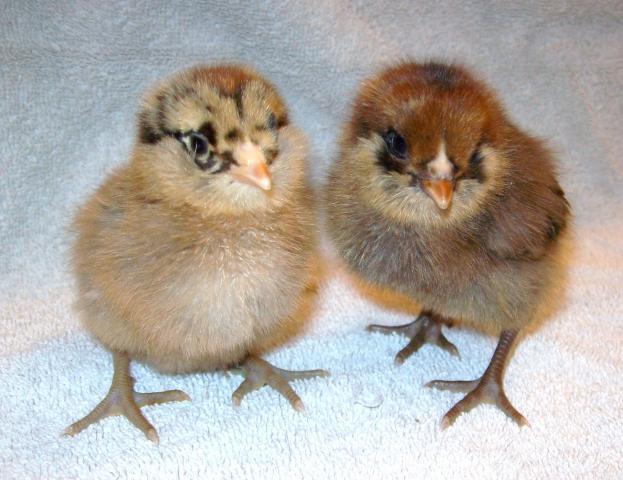 And lastly, the one on the left has really dark brown legs (not sure but I think this one came out of the sexlink bin) and is it just me or is the one on the right maybe a brahma?
Thanks for all the help..