Just thought I'd start a thread called Barred Rock world! This is where we talk about barred rocks, post pics and videos, and just obsess over them in general. To join please add your username and I will add you to the list!! Also say your username then, "the ... one" like for example, "gagalerslove, the sneaky one" or something about you. Ill start. "Gagalerslove, king of the thread"!
Every club must have a mascot!! This is Pepper!!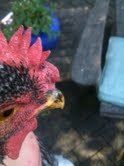 And why of course a flag!!! blurry I know sorry

The maximum amount of time it takes for your name to appear on the list is 2 days.
AWESOME MEMBERS
Gagalerslove,
king of the thread!
RULES
- MUST be a true barred rock addict
- MUST not say anything inappropriate, you WILL be reported to a moderator
- MUST enjoy


OK CHAT AWAY!!!! I KNOW U HAVE BARRED ROCKS POX TOO! LEMME SEE THOSE BARRED ROCKS!! And I don't care if there's already a thread about them, this is a club!!
And just so we're clear, THIS is why I love BR's so much.
In the food bowl-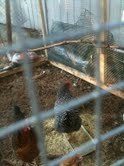 In a tree-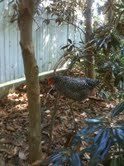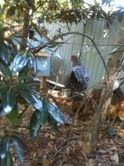 They're just natrual spazzes!!
Last edited by a moderator: