Hi everyone, I am raising my first chickens -- 4 sweet australorps. However, we live in a city where we cannot keep roosters, so I'd like some help sexing my chicks. I gave them all girl names (bonus points if you guess the theme!), but I am pretty sure I have at least two roos. They are 6 weeks old. I would love your opinions!
Chick #1 --Ainsley.
Comb and wattles are pretty large and pinkish-red
Here are the legs. I don't really know what to look for on legs, but have seen on these message boards that it is important
And Ainsley's full-body shot
Chick #2 -- AnnaBeth. kind of a bully and always trying to chest bump/tackle the others.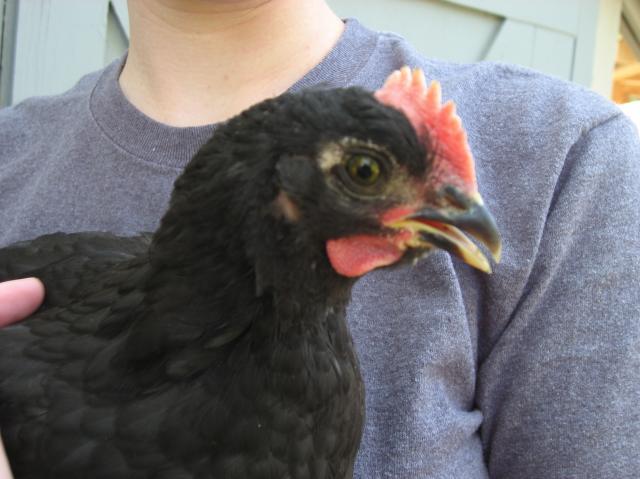 AnnaBeth has the biggest and reddest features
and the legs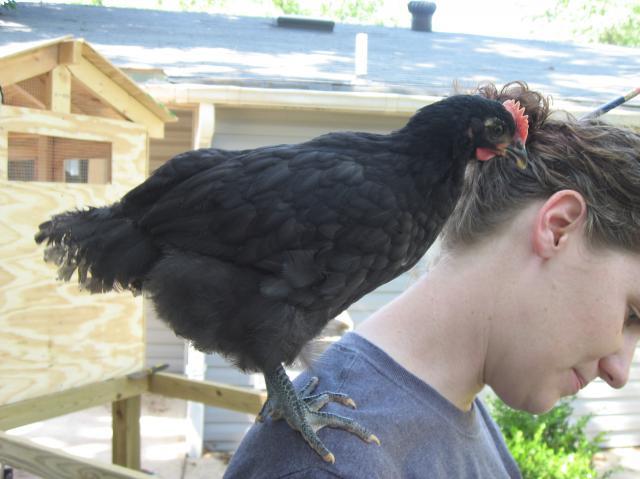 Full body AnnaBeth...he/she doesn't like to hold still very long, so my shoulder was the best place we could get the pic
Chick #3 -- Margaret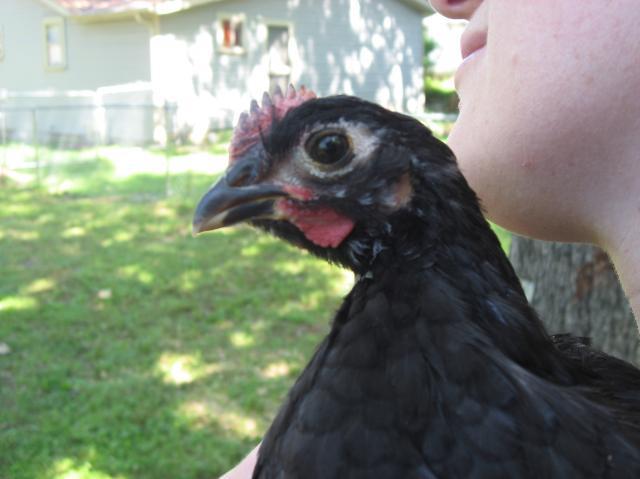 Margaret's comb is a little smaller than the first two, and has quite a bit of black/gray in it. the wattles are also smaller than the other two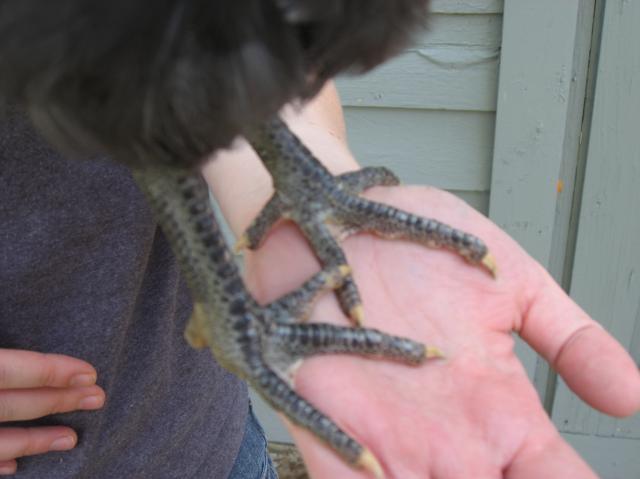 The legs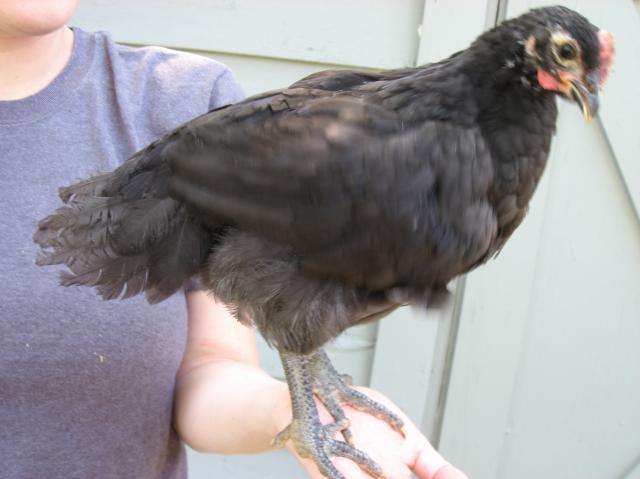 Full view of Margaret
Chick #4 -- Claudia Jean. I am 99% she is a pullet!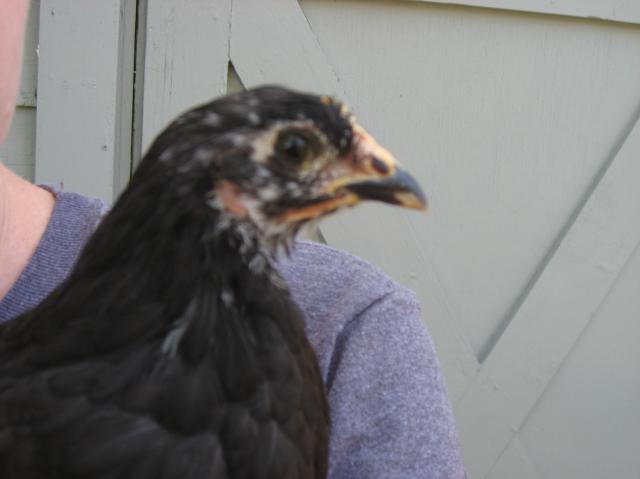 very small, yellowish/orange comb and barely visible wattles
lady legs?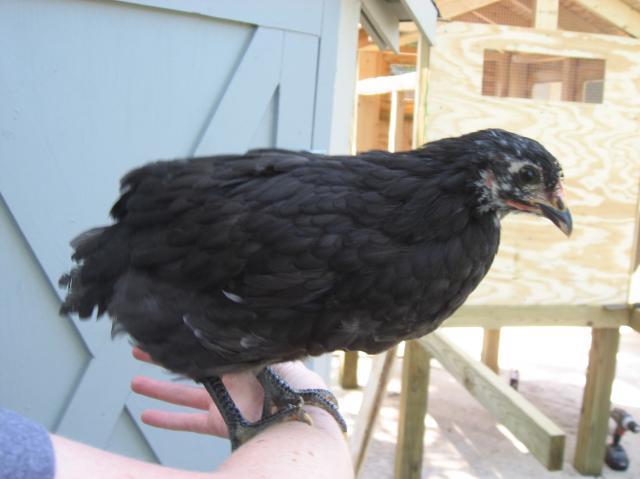 and CJ from the side
So what do you guys think? I am kind of afraid I might have 3 roos and a pullet