Hi,
I bought 11 chicks and their mother.... well.... I'm not sure if she is the actual mother of all of them because she hatched out 11 eggs and had another 9 newly hatched chicks stuck under her. I got 11 of the 20 chicks. Anyway, I was told that they were Black Langshans but I'm not so sure. What do you think?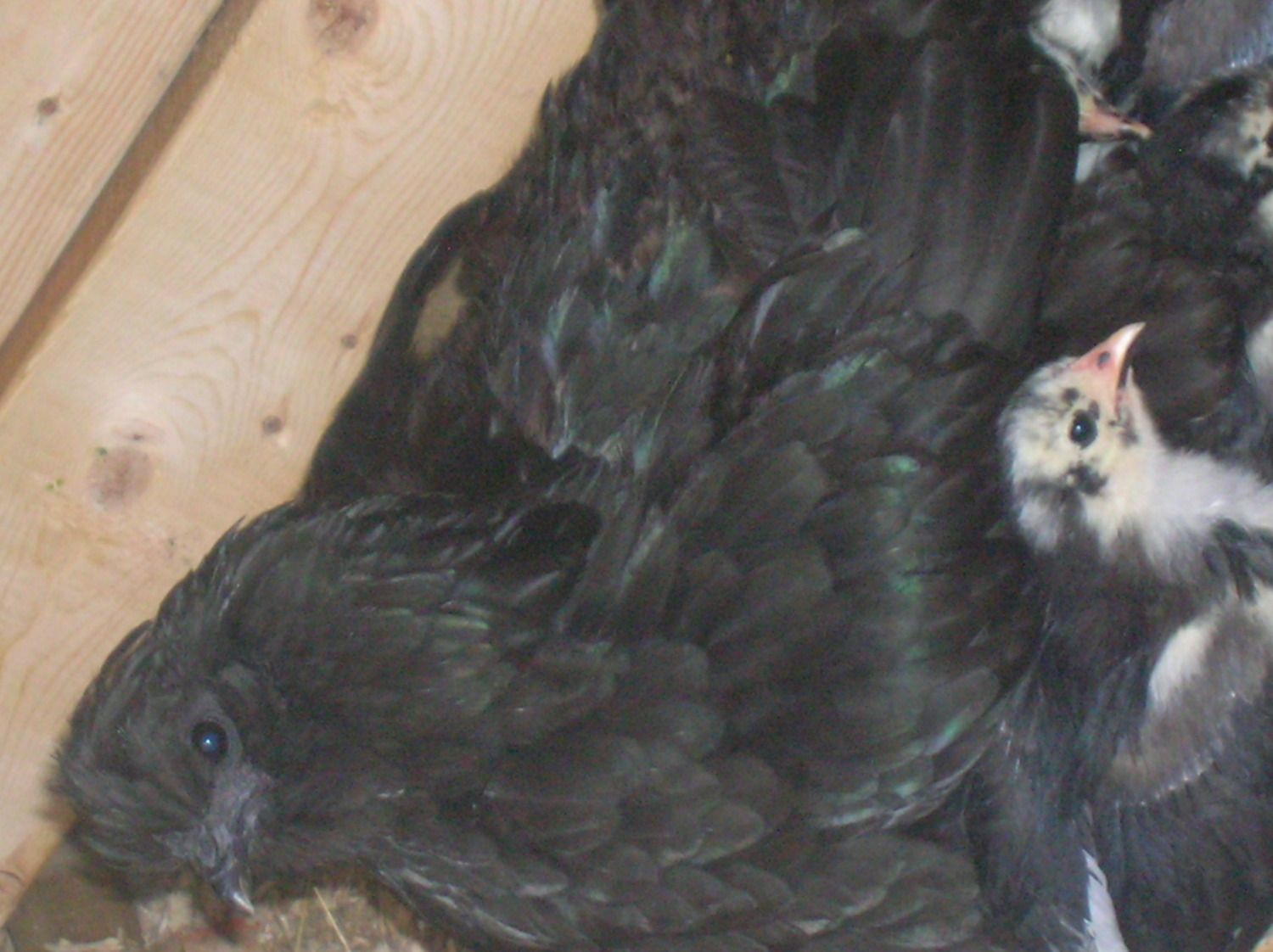 (Sorry for the poor quality crooked picture.)
Anyway, she has a very small black comb hidden in her black feathers - not red. Her tail feathers don't seem to stick up as much as pictures I've seen. Her feathers have a beautiful green sheen in the light. She has a couple of feathers on her black feet. She has a large spur (I think that's what it's called) on the inside back of her feet. She's smaller than my "brown layers".
The chicks have small growing combs that are kind of peachy coloured. The chicks are growing black feathers with white tips. (I don't see any white on Mama.)
Any ideas?