1 Dozen+ EE Hatching Eggs. Beautiful Blues/Greens/and pinkish-tanish--I dunno
$20. includes USPS Priority 2-Day Shipping with Confirmation. Will package carefully. Ready to ship today.
Accept Paypal:
[email protected]
or Visa/MC.
This is a shot of my 3-week old babies hatched from these eggs.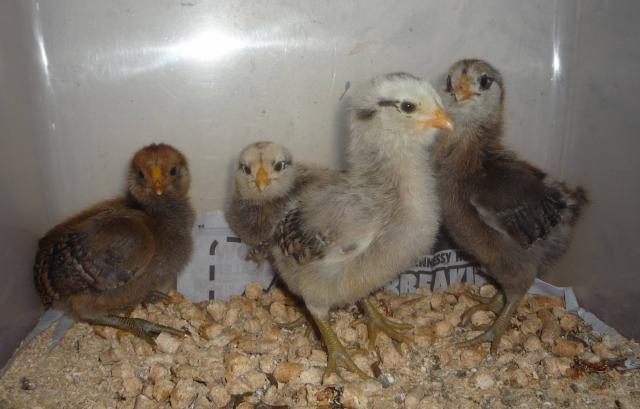 You can see pictures of my hens and roos on "My Page". Let me know if you have any questions.