Blue male-7 months old.He has some black feathers,but his under fluff is blue.Nice comb.It has 3 horns and has a horizontal line through it.He has nice black skin and black eyes, medium size crest,tight wings,5 toes on one foot the 4th and 5th toe are touching each other and the other foot the toes are well spaced.He had injured his leg a few months ago and does have a bit of a limp
].
Blue Cuckoo Cockerel-10 months old.He has a medium size crest and cushion,dark eyes,tight wings,good foot feathering,5 toes and all are correctly spaced,his comb is a light mulberry.He has silver barring on his neck and fleacks of it through his body.His mother was a cuckoo and daddy was a blue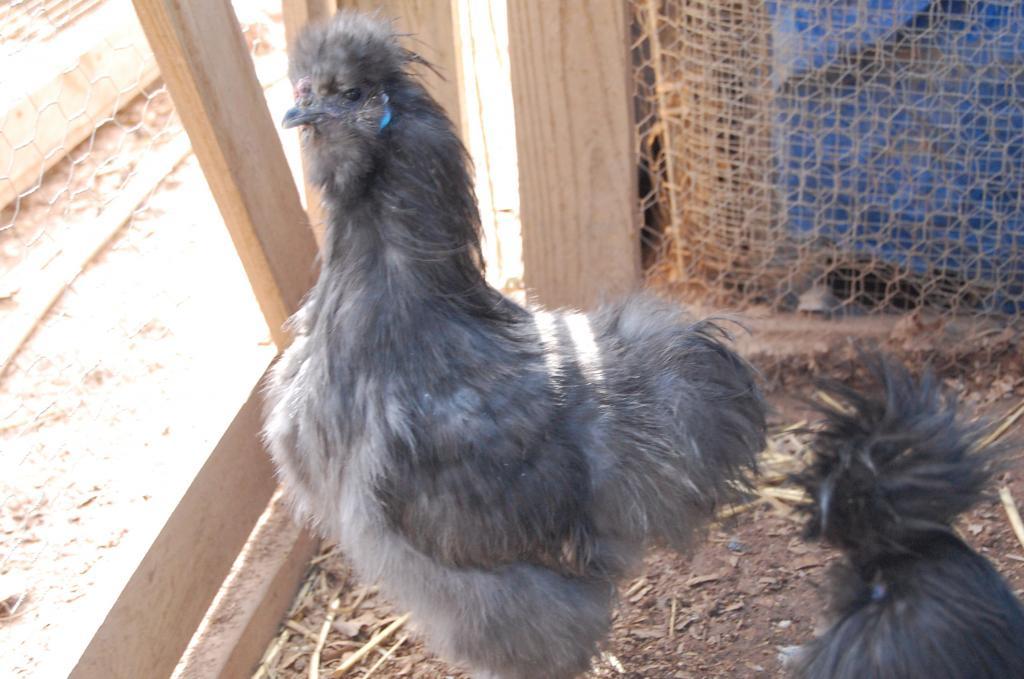 . I can split them up or both go together.I can ship or local pickup. they will be bathed,dusted,wormed and have a pedicure before they leave here.Once they leave they are out of my control and I can NOT be held responsible.Email me for pics.
Last edited: