I have a 6-7 week old BR with a lump on her head. I noticed it last week and thought maybe she just bumped her head on something and got a little scrape. It didn't seem to be bothering her any. I sprayed her with some Blu Kote and everything seemed OK.
2 days ago (on Wednesday) I checked on them (she's in with 4 others) and she had blood all down the side of her face and on her claw. I'm not sure if she scratched it or if one of the others noticed the bump and pecked it. It hadn't bled very long as I had just checked them and went to grab a hanful of scratch to throw down for them so this happed in the space of 5 to 10 minutes.
I took her out, washed it with water and put Neosporin on it. Now I have her isolated.
Anyone have any idea what this is? The lump is about the size of a Q-tip head.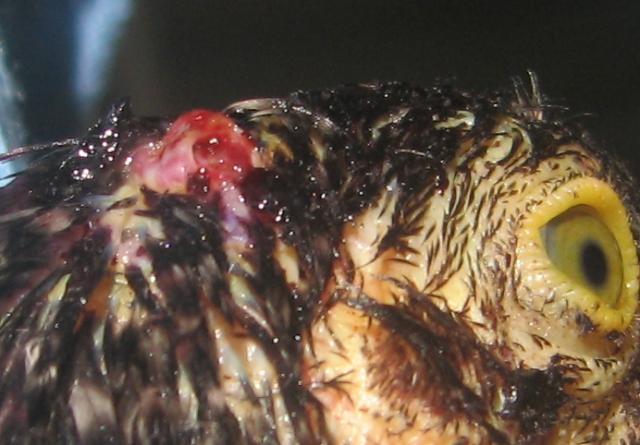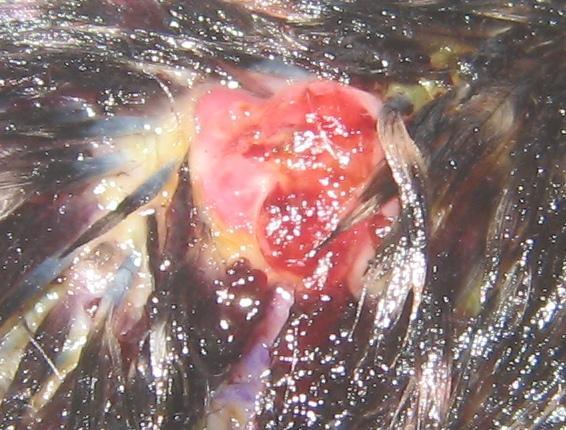 Last edited: