Well I bought some White Leghorn chicks at the farm store to go along with my hatch that didn't go too great. As the story goes, didn't get what I was supposed to have got. Can anyone help ID them?
I got two of these chicks. I think they are Buff Orpingtons since that is what was on the bin but also a Production Red is another option but I think those are more of a reddish color.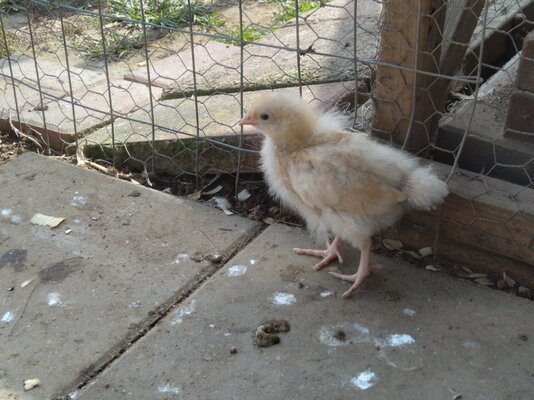 Then I got 4 of these chicks which I was hoping they might be Pearl White Leghorns because of the peach legs and beak, but they are growing tail feathers already so that can't be right either.
The first pic also shows the White Leghorns that I hatched. One is older and the other is younger than the chick in question. The second pic also shows the other two questionable chicks.