Sorry if this is a dumb question, but is there a way to absolutely tell the difference between young black sex-link and black copper marans pullets? I've seen pics of both that look awfully identical and have poked around BYC and the rest of the internets to no avail. A pullet I picked up last month was sold to me as probably BCM (or possibly BCM/RIR, but the crosses seem to have a lot more red in em), but the place I got her from also had BSLs. Will I just have to wait breathlessly for that first egg?
Here's a pic of my Delilah - she's the same age as that EE next to her, but so big! And such a sweetie

ETA: her red hackle feathers are more vibrant than they appear in that photo. I just noticed today that she's started to get some on her head!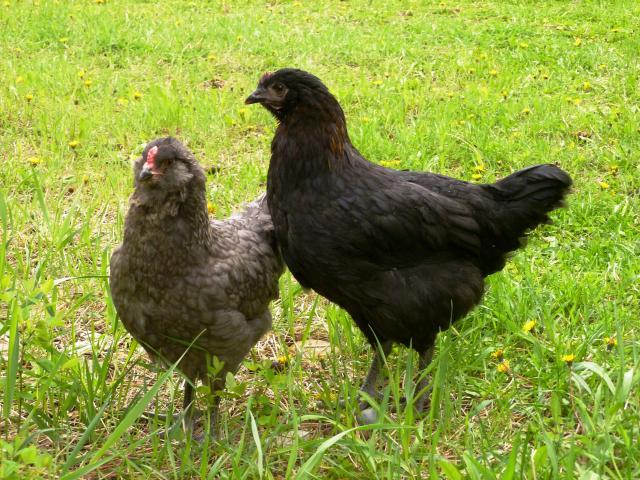 Last edited: