Here is the beginning of our coop building thread. I wasn't planning on a materials list until the end because it seems we head to the hardware store three times a day during this project! Here are some pictures. We are progressing pretty smoothly. Dimension of the coop are 4x4 and the run is 8x4 which should be plenty for the three chickens we have. We have plans to extend the run for 6 chickens total, but we won't do that until next year (too much digging for one year and we are getting old

). We are building it in modular format so we are building each wall separately and then will put them all together. This way we can store the pieces in our garage to keep them out of the rainstorms we have been having lately.
First we dug a 6" deep hole and added a truckload of pea gravel into it: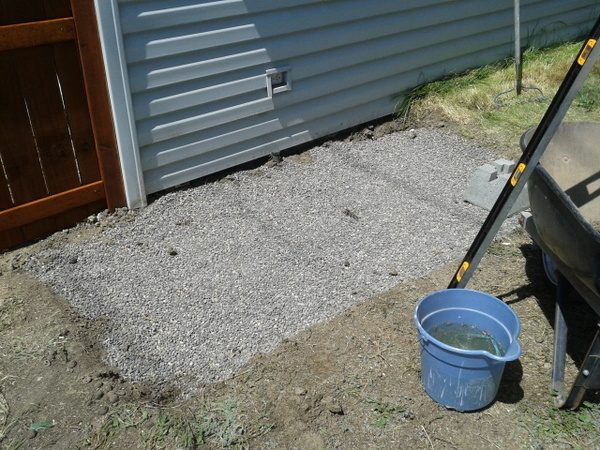 Then we placed some concrete footings for the coop itself and the bottom boards of the run: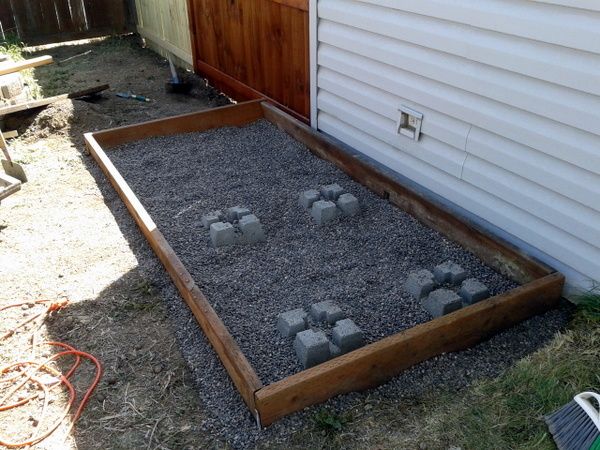 Next was assembling the base of the coop: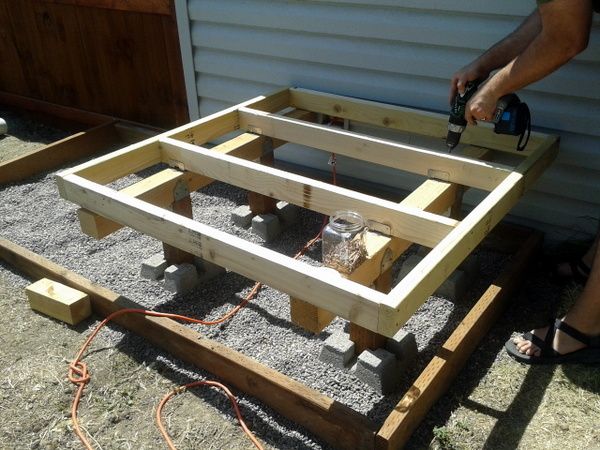 Then I painted everything and we screwed on the floor: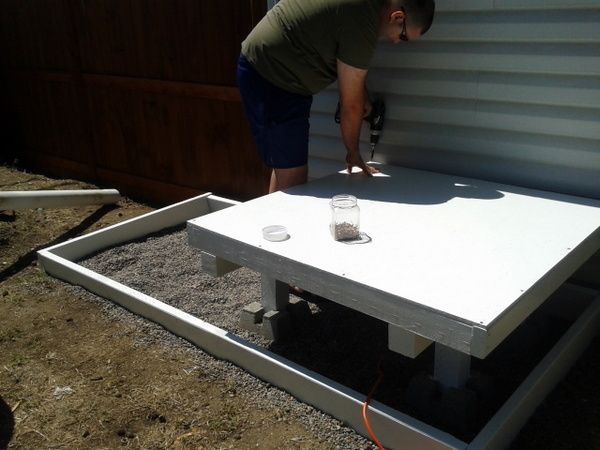 Next we built the back wall since it was pretty simple. The back wall is taller then the front so rain slopes away from our garage:
Then we built the front wall which will have a swinging side door for coop access and our vertical feeder and waterer mounted to it, so we had to frame that out. We will have an adjustable vent in that top area: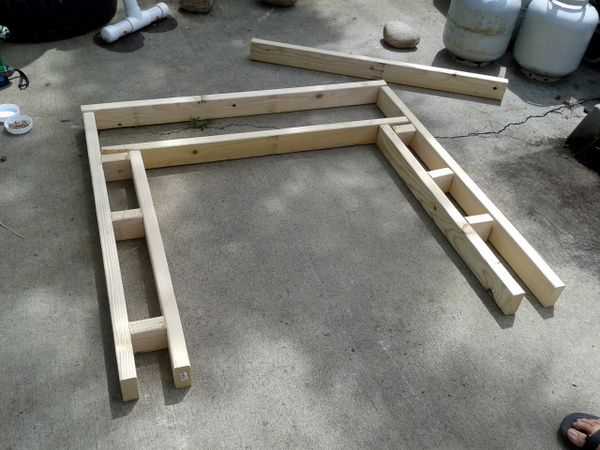 Then we framed the side wall that will have the coop door, a window, and a vent: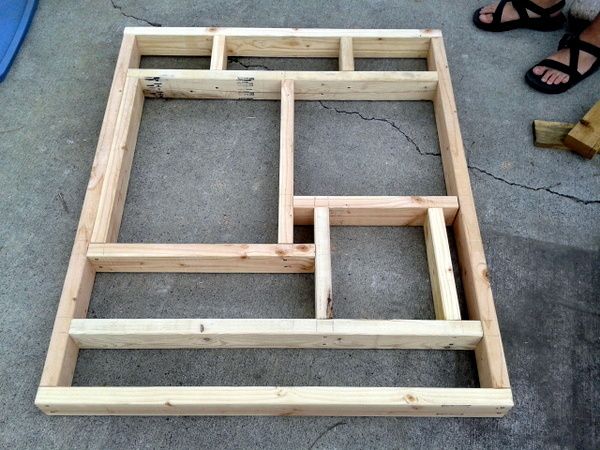 That is where we are at right now. I forgot to take a picture of the front wall with the plywood on it, but I will add that and whatever we get tomorrow to the thread. I don't have any sketches of the coop. We had these beautifully detailed plans I made and since then have tossed them out the window and are just winging it right now. Maybe I will draw up some plans when we are done if anyone is interested.