Hi I have 4 species of quail and as far as care and everything goes I'm good there but these button quail colors r really confusing to me. Please excuse my ignorance on the colors and correct terms. I used to raise these last about 12 years ago and back then all I had were browns(blue breasted reds with brown wild color backs), solid whites and silvers(sorta lavender gray color). Well a friend gave me some eggs and 5 hatched and r almost gown. 3 r "brown" all males and 2 r solid white which I also suspect one of those is a male also. Regardless I cant have 4 males to one poor little hen so I made a special trip today to a swap just to buy more females. I was lucky to find a man who had some for sale but knew very little about them stating his wife raises them and he just brought the extras to sell. He did mention something about them being "German" I think. Anyways I picked 6 females but once I got them home I may have messed up and got a male in the bunch. Some r not the colors I had b4 and have no clue what to call them.
My question is would some of u nice quail people please take a minute and ID the colors for me and sex the iffy one for me as well? I swear I normally just do the research myself but in the middle of a big move and some of the colors r confusing and look a lot alike to me even tho they have different names.
I bought a solid silver so good there but bought 2 that look like this one and was told they were both hens.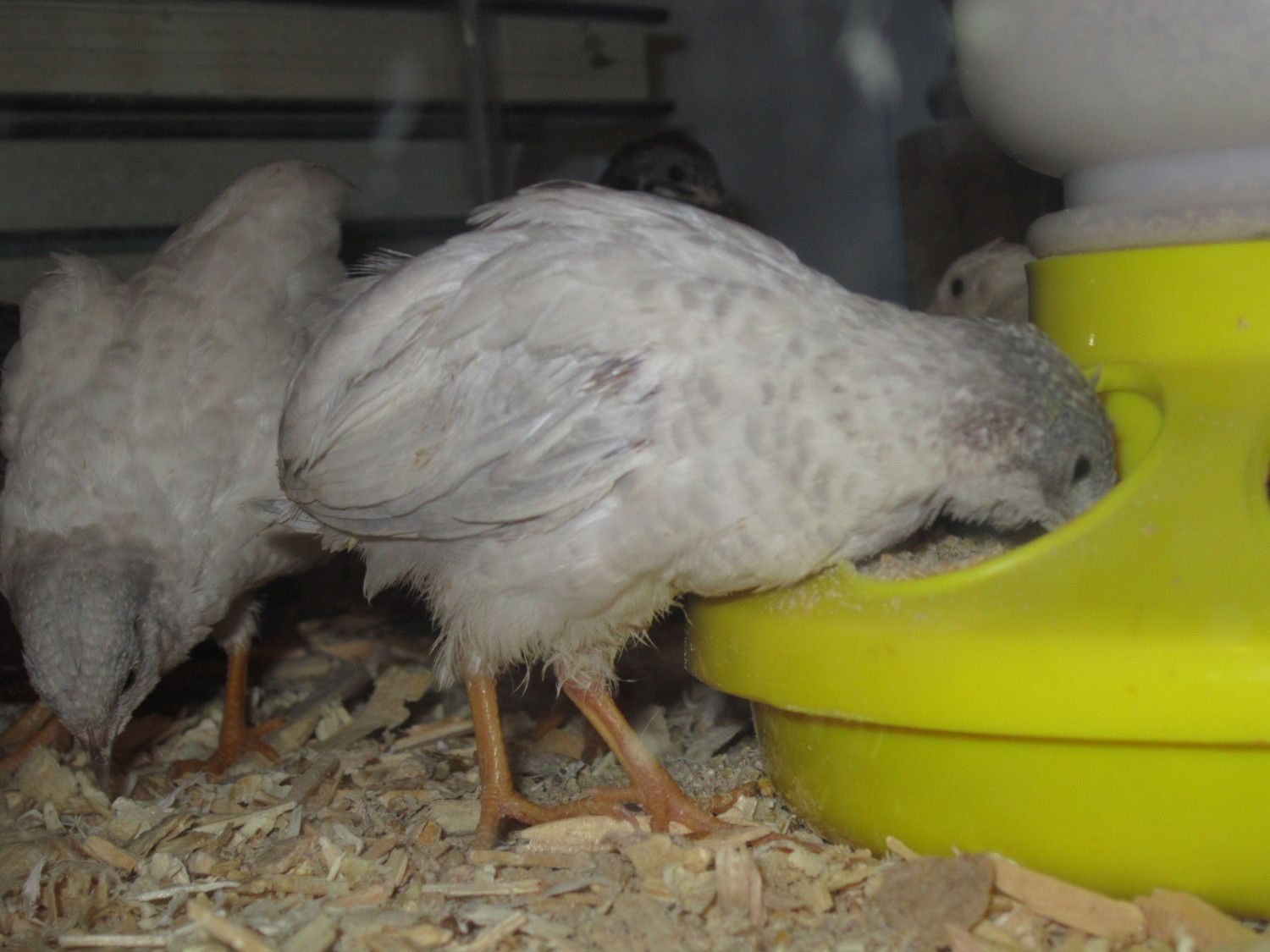 This is the one thats I may have messed up on the sex thought I grabbed a hen but seems to have the edgeing of a mask.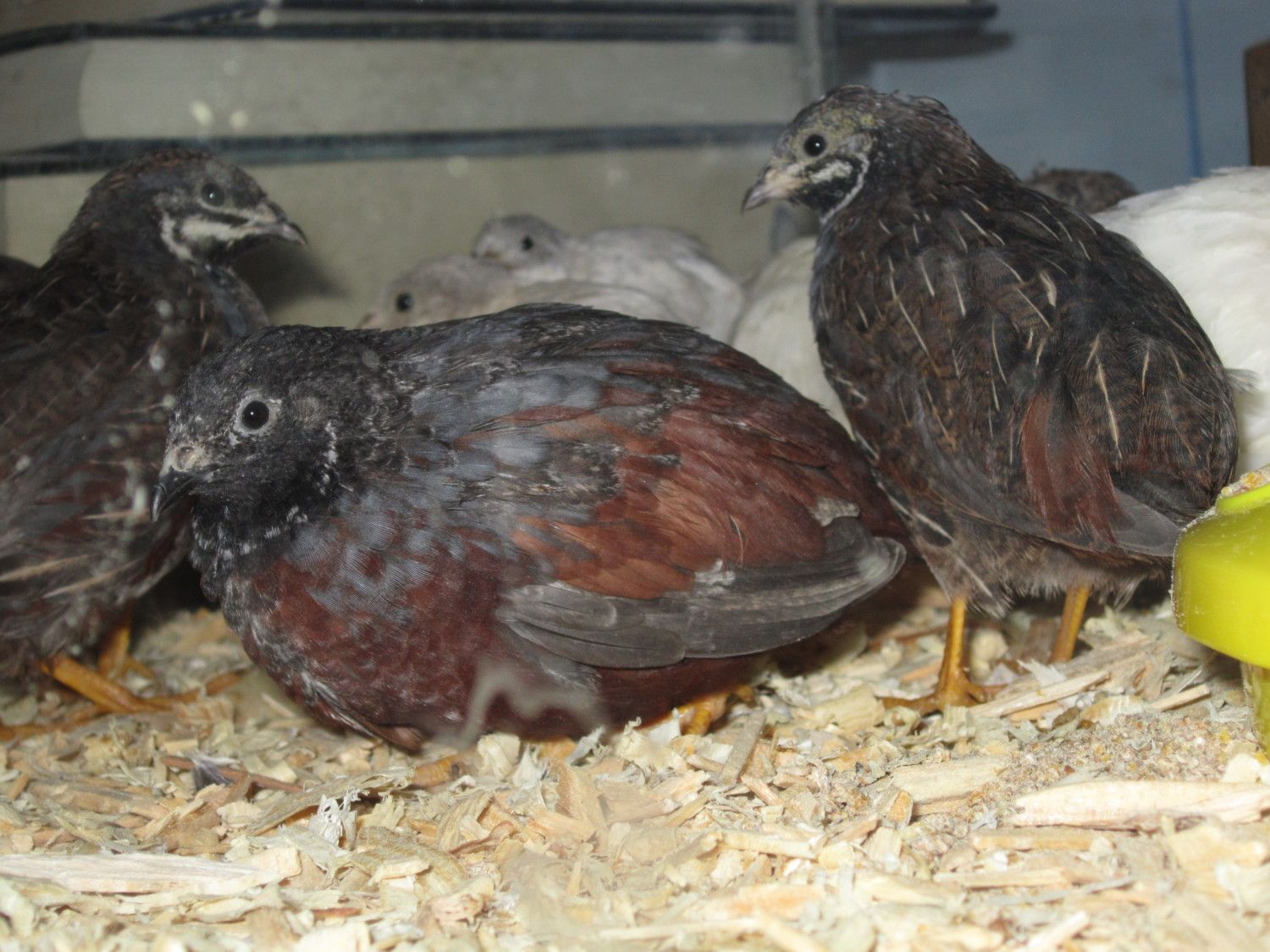 Have no clue what this is called but color reminds me of a female ringneck pheasent.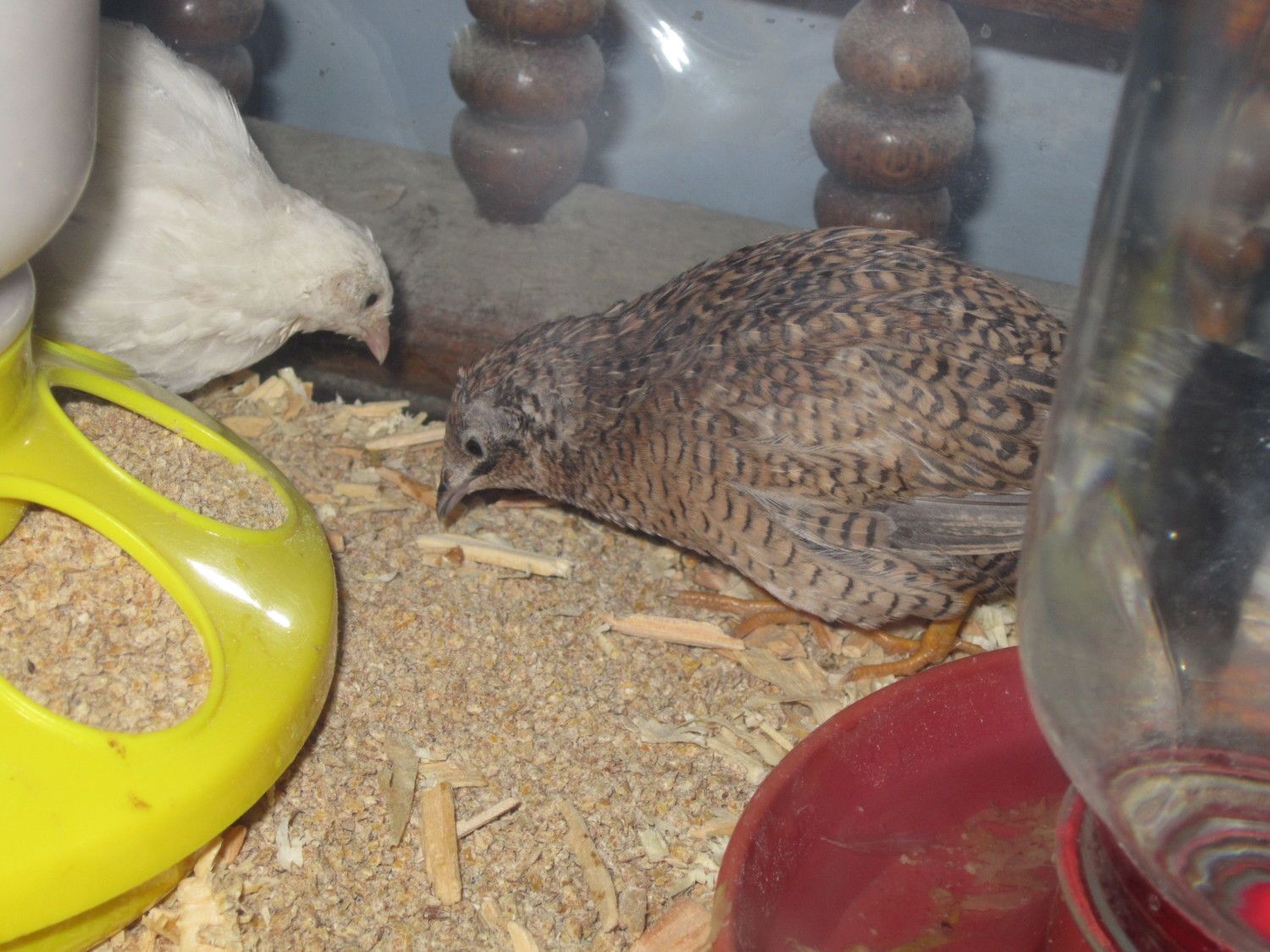 This is the last one. I like her colors but again am clueless on color. Not the best pic but her underside is all red and it also has a little edgeing of a mask so please dont tell me I messed up and this one is a male also.
Thanks for any help anyone can give. Oh yeah the man also gave me 3 eggs and a friend got me a pied one and is bringing it next week but havnt seen it yet.
Last edited: