Administrator
Staff member
Dec 26, 2006
37,971
13,963
822
My Coop
Thanks for everyone's patience as we put in a bunch of midnight (and 1,2,3,4, etc. am) oil into updating the forum software.
... we now ask for patience as we continue to find and tweak things as we find them. There are about 24,465 levers and knobs that we're bopping, twisting, and pulling to make everything nice and perfect for the (literally) millions of BYC visitors that come and hang out with us each and every month!!!
Please take a look around and let us know if you see things that are broken. Feel free to also make suggestions on things that could be changed to make BYC better. I can't promise we'll change them, but we'll listen and evaluate every request! Keep in mind that it's just hard to please all the people all the time... especially a few million of them

OH, and please point out your favorite new features and tools!
... but yeah, also
PLEASE BE PATIENT
with us as we continue to make adjustments

Thanks for being awesome members of BYC!!
-Rob
------------A FEW OF PEEP'S FAV NEW FEATURES----------
Fun new reactions:
Picture resizing on-the-fly: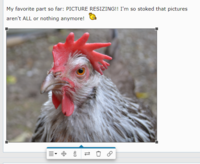 The ability to "jump" to any page in a long thread: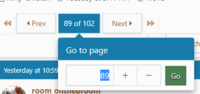 The ability to type emojis right from your phone: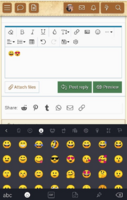 Additional Notes:
Last edited: