Hi, on the local freecycle website, I asked for old storage wheat that people didn't want. (Storage Wheat is big in Utah...) and thought I'd give it to my chicks for a treat.
I had a nice lady give me 3 buckets of grains; 2 of wheat and one bucket of lentils, buckwheat, and unpopped popcorn.
Here's what it looks like...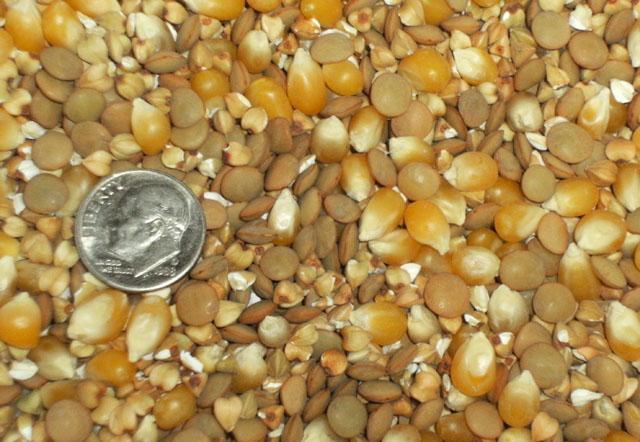 (And why in the world would someone mix buckwheat/lentils/popcorn is beyond me...)
I don't think I'll have a problem with buckwheat and the lentils, but I'm slightly worried about whole popcorn kernels.
Are they ok eating this stuff?
Are they ok eating this stuff as 7 week old chicks?
I have a wheat grinder, and could probably grind it all up into (?)mash, or cracked wheat consistency. It's a messy job. But, what I don't want to do is to pick through this stuff and take out the popcorn. (I wonder what would happen if I put it in hot oil and tried to pop the stuff....)
Anyone have any suggestions?
One more question; My chicks are 7 weeks old and on chick starter. If I give them the wheat, (as a treat) do I need to give them grit right away?
We also found that chickens love popped pop corn! We watched them play Chicken Football with the stuff last night. Funny funny!
Thanks
Marty
Last edited: