One of our 19 weeks olds laid a lovely, if slightly small, egg yesterday, with a double yolk. Daughter and husband would not eat it as they said she was too young to lay and it could not be okay.
Are they talking rubbish? Are eggs eggs - or do the chickens need to mature?
Like most people here I thought it was a tremendous achievement and was very excited!
Egg alongside bought one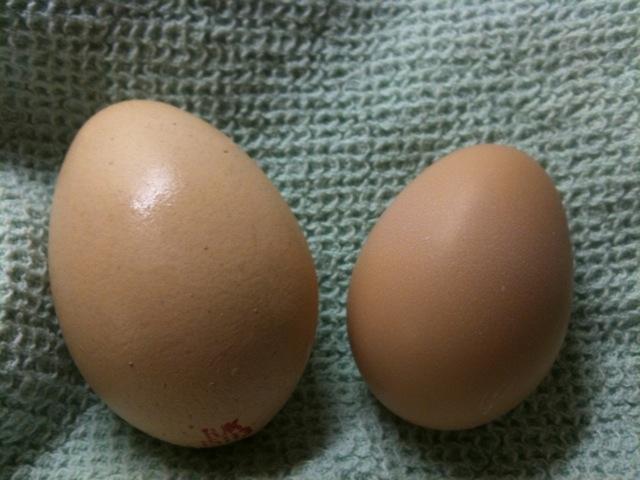 Double yolk