Any idea of breed or gender? They are about 10 weeks old. Earlier I was thinking roos because of the red but now I'm wondering if they are red-faced breeds.
Here are the three in question.
This one has a feather pattern similar to that of a peacock.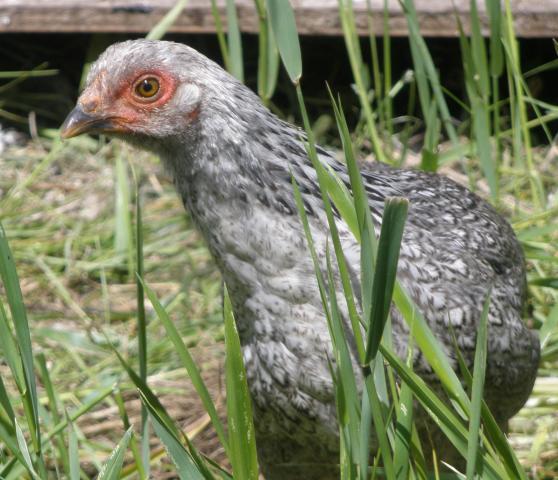 These two appear to be the same breed. In the sunlight they have green/blue (teal) feathers on their backs.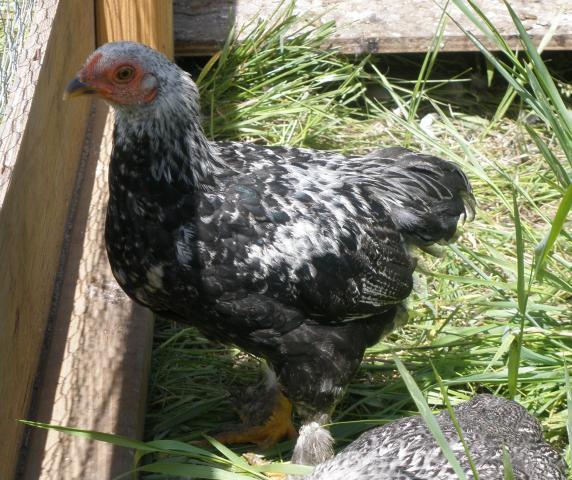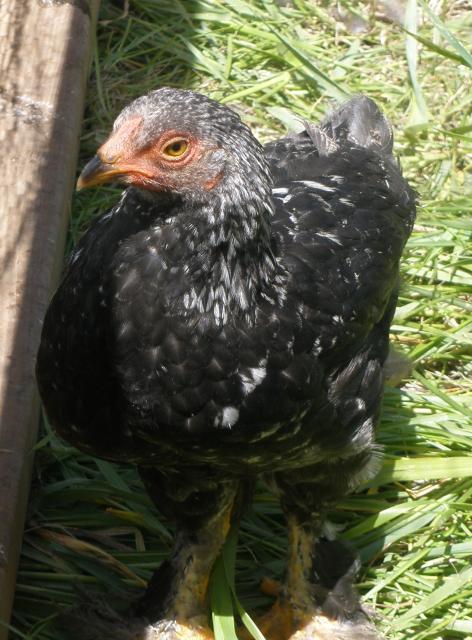 Thanks for any help!