My Drug of Choice- Chickens
11 Years
I was wondering if any of the experts can help me out. "He" started out walking on his elbows, but is getting stronger after a few days of "therapy". ( I place his brother a few feet away on the carpet, and urge him to walk to him while supporting his weight a bit.) He seems to be a bit pigeon toed, and walks with a swaying gait, almost like a peg leg pirate. I am wondering if there is anything else I could be doing to help him be able to walk and stand more comfortably and normally.
The chick on the right is the limping one. (His eyes are open and bright, but his cheeks are so fuzzy they flare up across his field of vision.) His standing angle 90 degrees, is really different than his brother 45 degrees.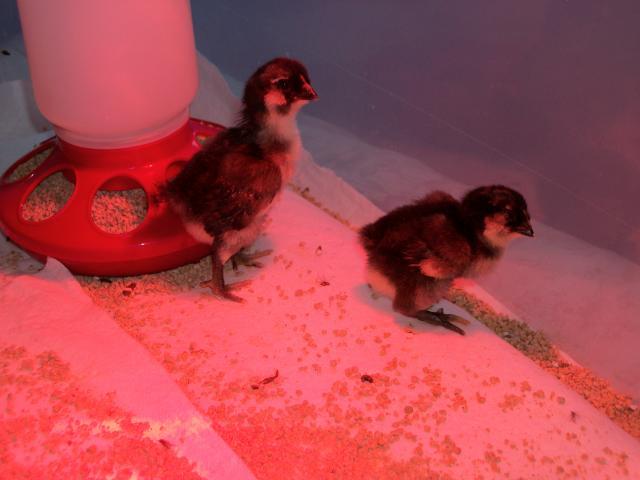 In this one you can see his swaying gait.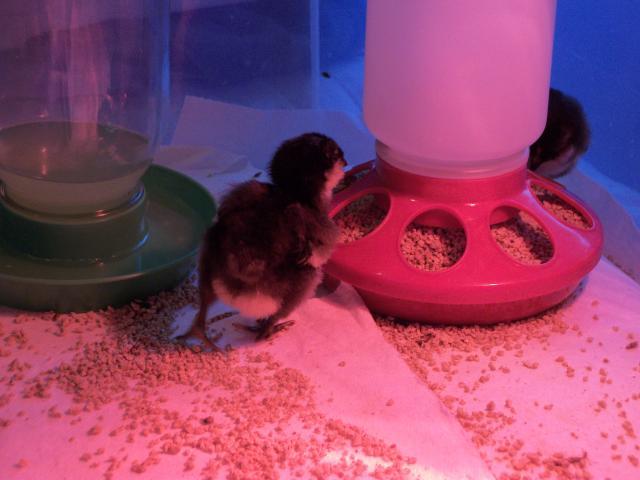 and here you can see the left foot pointing in somewhat. The normal chick is on the right this time, and you can see the toes pointing out parallel. The left limping chick has his foot angled in somewhat, and their angle of stance is different.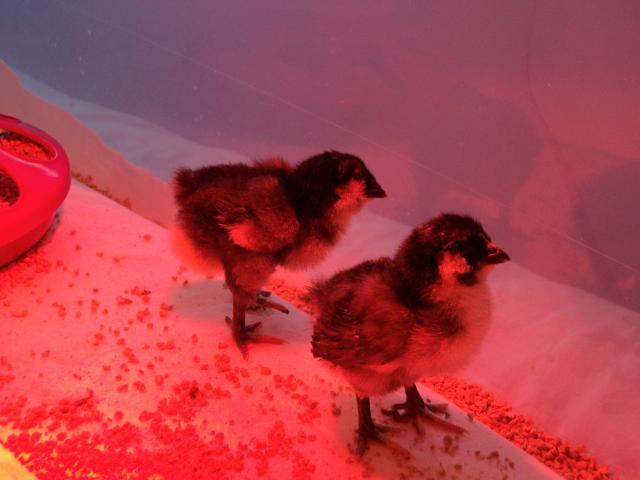 But he is still able to fight over hte best tasting crumble available!