Oct 14, 2008
2,946
33
201
This auction is for 1 saddle. You can get more for the same price if you need more. I double the material for durability. Double reinforced edges. I can make any color or size you like. Made with heavy duty snaps I use so they are easy to put on the hen. They won't come unsnapped unless the hen gets caught up on something. My hens don't mind wearing these at all and it really helps keep their backs from getting bare. Any questions feel free to contact me. I have a lot of different colors. Ask and I can usually find what you like. I use these on my hens and I love them. $2.75 each. Just because they are inexpensive they are not "cheap". Thanks to BYC for letting me sell here I can keep prices reasonable.
Options:
Waterproof denim, Heavy duty Canvas denim (Carhart denim), fleece and denim backing. Please state what you prefer. I can scotch guard if you want.
If you need one with shoulder/wing protector I make these. $6.00 for saddle/wing protector combo. These provide best protection. See the before and after pics below.
My design has the most coverage for the best protection. More coverage at the base of the tail. Your order will be mailed day of or after you order.
Sizes:
extra small. serama & d'uccle
bantam. silkie size
small standard. buttercup, smaller than standard hen
standard. RIR, EE, regular size hen
Large. Large breeds such as giant cochin, Jersey Giants.
U shaped saddles $4.00. For the bird who is being pecked around the vent area.
Been selling since 2008. My saddles ship day or day after payment. Thank you!!!
I can make for any poultry including turkey. Sizes are large, standard, small standard, bantam, and extra small bantam. I make all size with the wing protectors too.
Wing protector $6.00
feather growth from wing protector.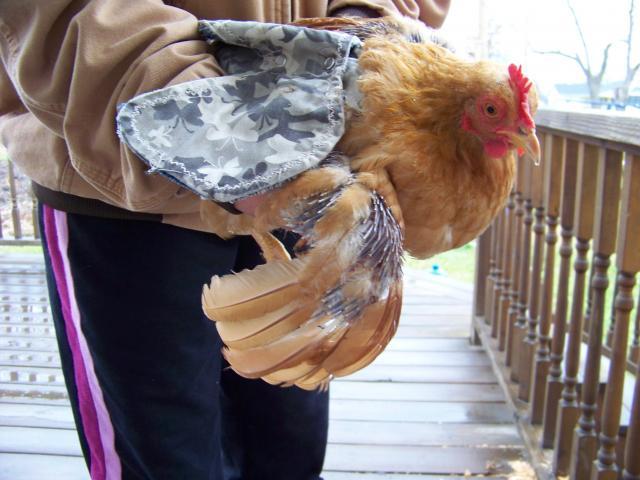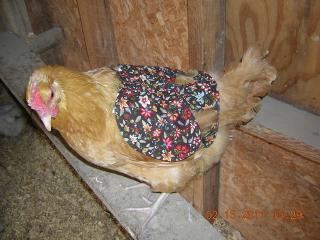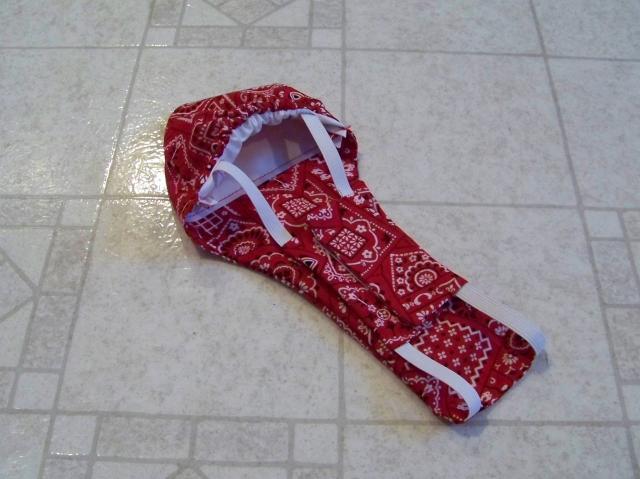 Chicken / duck / geese diapers. $6.25 to $13.25 depending on size. Waterproof liner included. Same stuff used in homemade baby diapers. Elastic allows for the diaper to move and stretch with the bird and be comfortable. Measure from the bottom of the neck right next to the crop under the belly to the vent. Feel free to ask questions or see pics of birds wearing my diapers. I can add leash loops for 50 cents.
harnesses. Superroo $8 regular $4.50 leash loop included.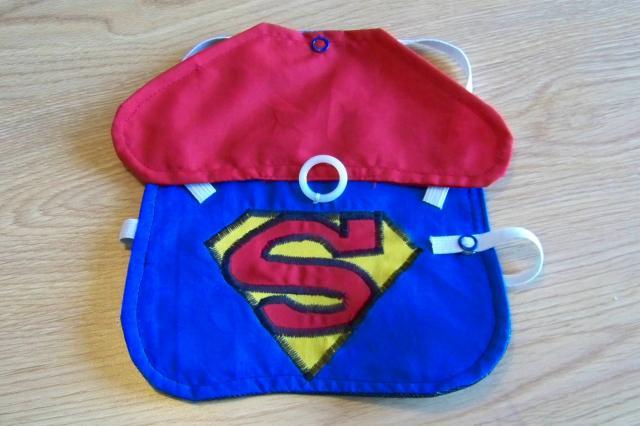 small diapers.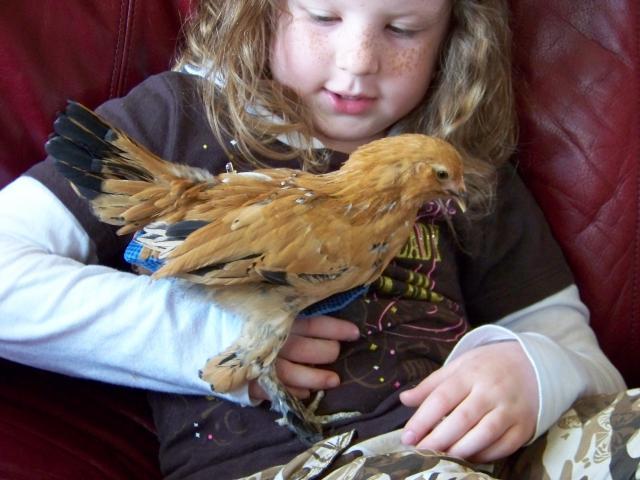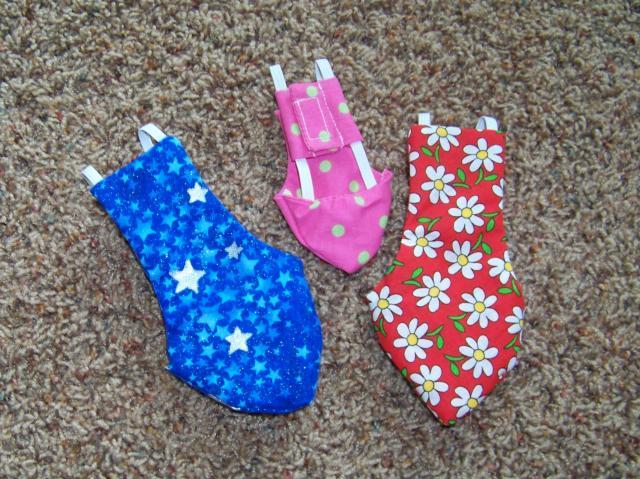 Last edited: