We are almost done with the coop and I was hoping for some opinions from those with experience. Here are the photos: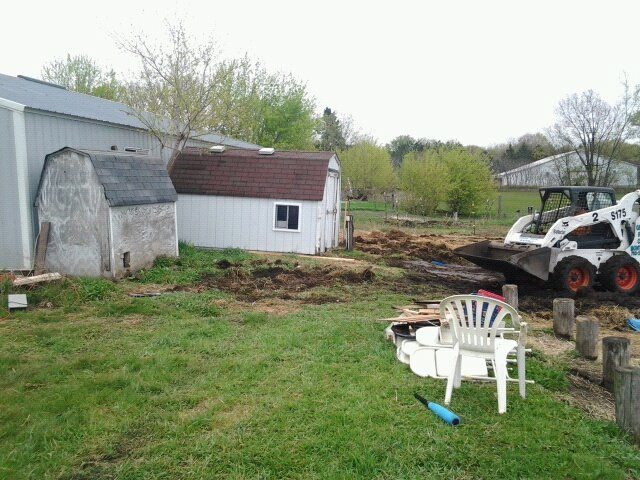 There are 2 coops but right now we are only working on the one with the brown roof and window. There is another window on the other side of the coop, too. We're planning a large run to enclose both coops. Hope to have that fenced in soon, maybe by next weekend.
Sorry this one is blurry, it was getting dark outside. I have vinyl on the floor for easy clean up and plan to use a mix of straw and pine shavings on top. One question is, would it be better if I use one or the other or is a mix of the 2 ok?
On the right is the roosting ladder. I plan to put some poop trays with PDZ underneath. The roosts are about 10" apart on the ladder and about 3 ft wide. I have 6 roosts but may add one more row. Do you think with 25 chickens this should be enough space or should I add the other row right away? Here is one more better picture of the roosts.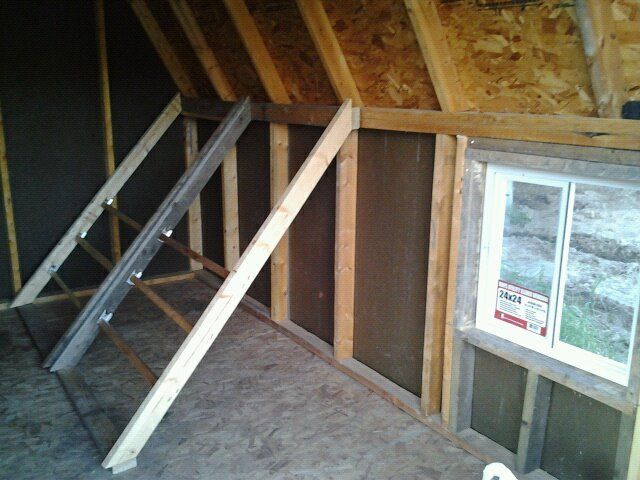 As for the nesting boxes, I am worried this setup wont work very well. Should I put a 1x4 board at the bottom of the boxes to prevent bedding from coming out? Also, any ideas on what I could do to keep them in place? All I thought of were some zip ties to hold them together to prevent any from falling.
Another view showing one of the homemade feeders.
We designed the table to lift up for easy cleaning underneath.
Also we have 1 vent in the front door and 2 vents in the back wall.
Any feedback or suggestions of anything I may have missed? I plan to either hang a water can or set it up on a couple bricks. Im going to put the water somewhere down by the food/door. We'll have electricity soon. What else do these babies need that I am missing?