hello.
CAUGHT all the girls, but one hen, sitting on my backporch! the first pic is a bit blurry, as i was looking thru a screen.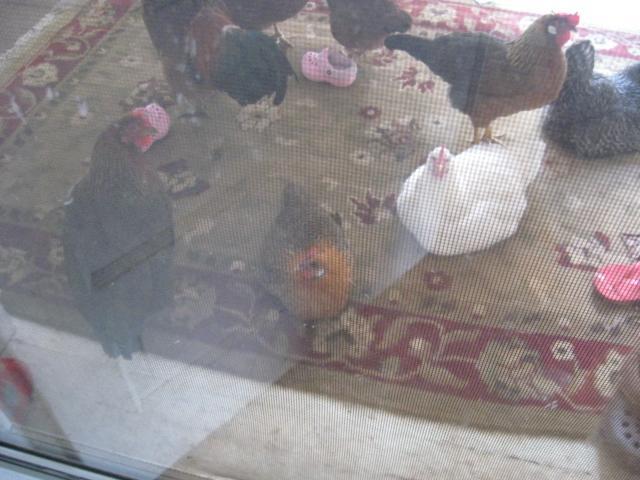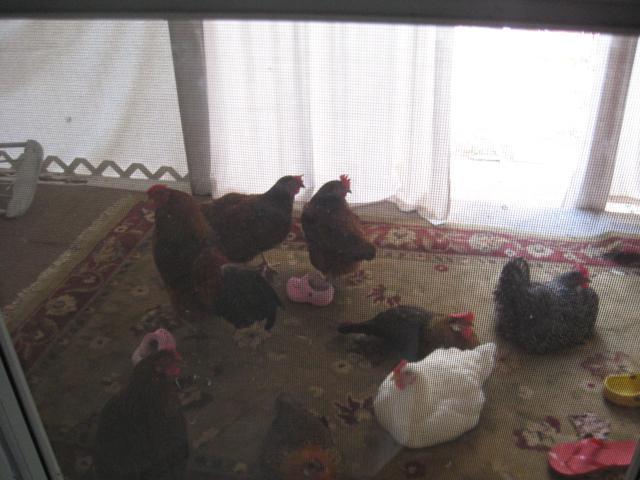 the girls run to me when i see them or call to them!
here they come!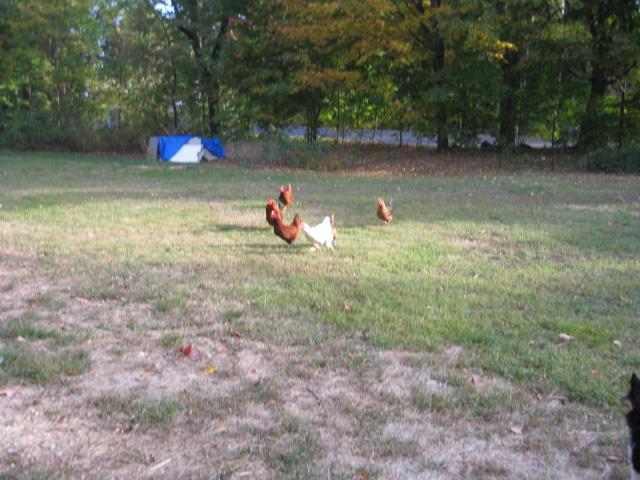 just wanted to share. (smile)
to the far left.... a sheltie (our molly) the herding dog.
Last edited: