It has been a slow process, but finally making progress! The coop is, basically, completed. The run is almost ready: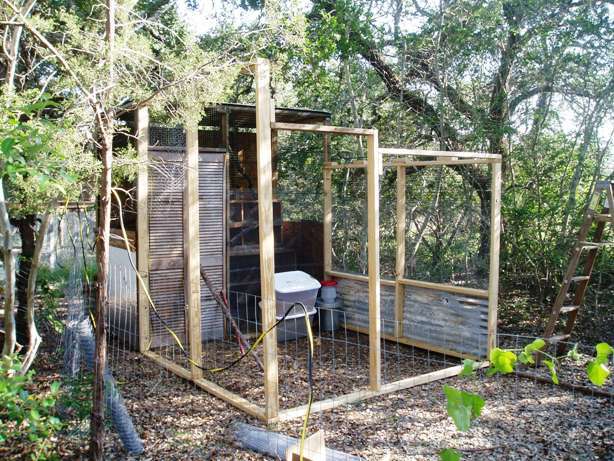 The coop is 4' x 8', and the run is 8' x 8' - plenty of moving around room!
The bi-fold door you see will be moved out to the new door frame, and the hardware cloth behind the feed tubs will be removed from the front of the coop.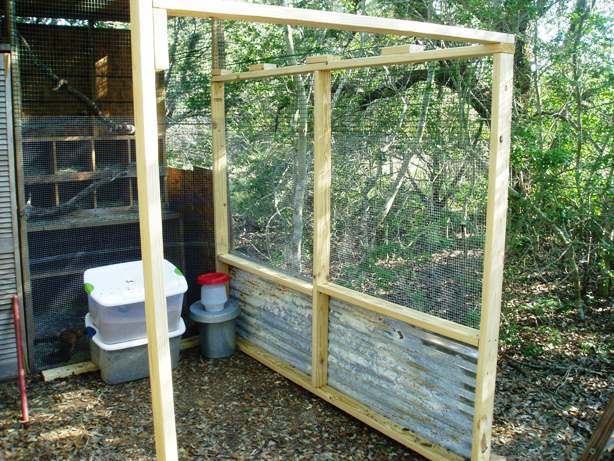 A little closer shot of the back wall of the run.
A friend of mine stopped by to help me clear the free-range (eventually fenced) yard - wow...he really cleared it! And he left the small stump of a tree in place as a natural place for the birds to roost!
What a great natural roost for the free-range area!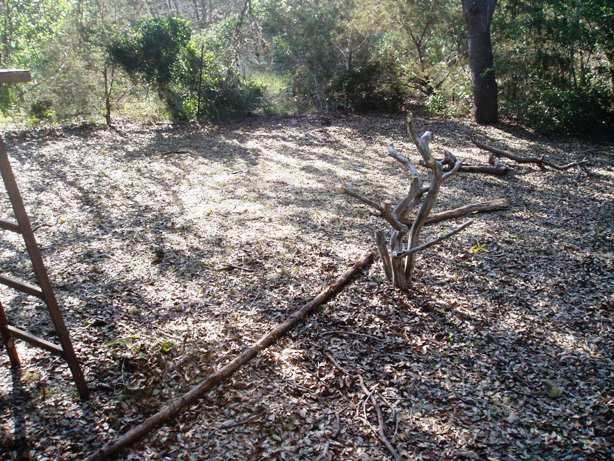 The free-range yard from just inside the run. This is going to work great!
Last edited: