I picked up my meaties from the Red & White on the way home from work today... they were so cold and peeping so loudly. I put them in the pre-warmed brooder (half cardboard box, half plastic tote) and they immediately grouped together under the lamp.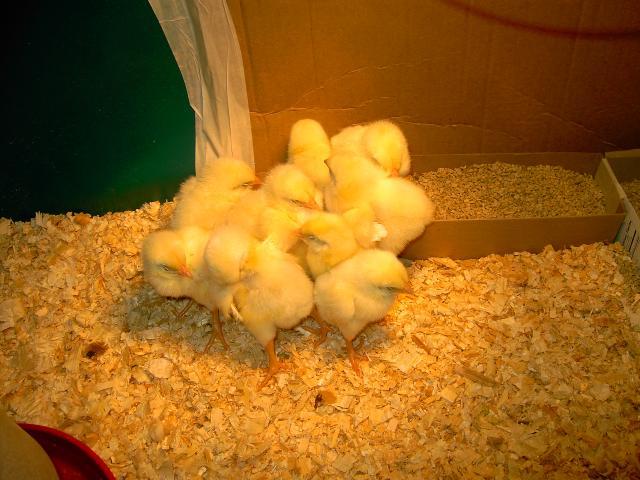 Once warmed, they began browsing and I made sure that each found the water supply. A couple started pecking at the food, but they've got plenty of yolk left that I doubt they'll eat much for a couple days.
Two of the ten chicks is a bit darker in color, more of an orange than a yellow. Can you see the difference in this photo?
Last edited: