Previous crockpot hatching thread
Okay, I didn't realize how HUGE a 7qt crockpot would be!
(My hands are not small either!)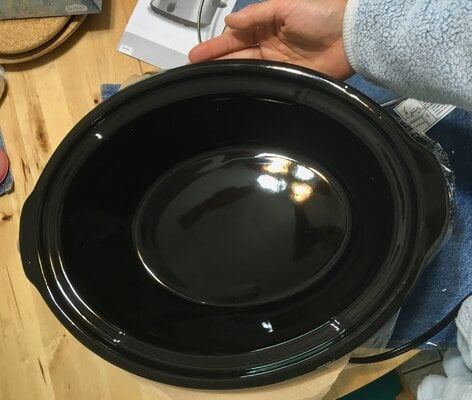 This giant thing was only $10 off
Amazon
Marketplace, and best of all... it
has a WARM function!
————

My Satin hen is becoming broody again, so the plan is to start the eggs in the pot and then give some to her when she's fully into broody mode. She's a great broody, and will be a good yardstick to compare results.
I'll be picking up a dozen Bantam Welsummer hatching eggs on friday - can't wait!
——————
There's a lot of work to be done before then:
First I need to test the warm function and see what temperature it will hold a pot of water at. In the worse case scenario, it won't come up to temp and the low function will have to be used instead