Feb 19, 2011
1,743
281
171
Hi All
I know that many of you followed our incubation and hatching threads that we posted earlier in the year. Well many of those pictures were of our Dewlap Toulouse and from this years goslings we've been steadily assessing our youngsters.
Overall we're very pleased as we've also bred some young Ganders that are split for Buff from two different lines. However its the youngsters from our old Holderread gander that outshine the rest of the youngsters. All his goslings are very large and easily outclass the others even though they are from some very good lines. Next year we're hoping to line breed him back to his daughter to fix the type and size. I hope these pictures prove useful for others breeding Dewlaps and assessing their goslings' progress.
Pete

OUR 8 YEAR OLD HOLDERREAD GANDER - DEWLUX.
DUVAL - A 2011 GOSLING LOOKING PROMISING AT 8 WEEKS.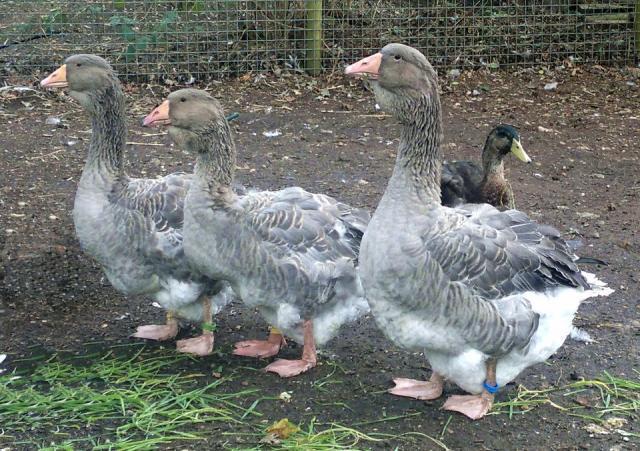 DUVAL AT 16 WEEKS (FOREGROUND) WITH 2 OTHER MALE GOSLINGS FROM DIFFERENT LINES!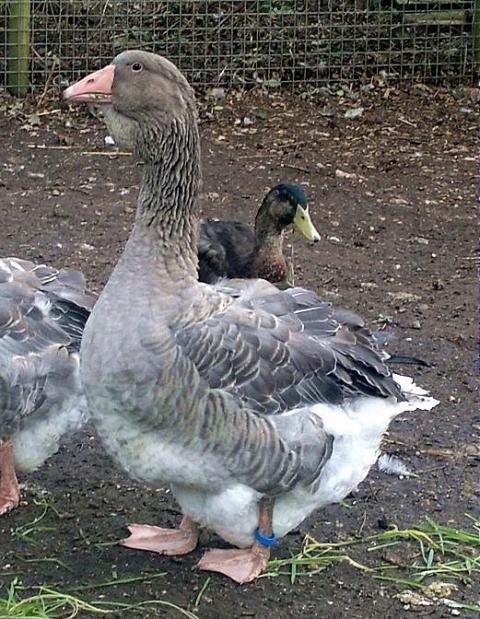 DUVAL AT 16 WEEKS AND SHOWING HUGE SIZE WITH VERY GOOD DEWLAP AND KEEL DEVELOPMENT.