Please help me with what might be wrong with Dixie.
Yesterday morning we went outside and find her slumped on the ground. Her feet were turned in (see photo), and she wouldn't weight bare. Her comb was very very dark, and she was difficult to wake.
We brought her in over night, and noted really quickly that she had diarrhea, and it looked like she had been suffering from this for a while, as she had poo-matted feathers which we had to cut off

We've been feeding her a blend of oats/egg yolk/honey/yoghurt/grated apple and syringe feeding her water with broad-spectrum antibiotics. She seems to have perked up a bit, however is still very unwell. This below photo was taken about 10 minutes ago.
She seems a bit more interested in food and water, however is still very lethargic and seems to struggle lifting her head. Her comb is now a much better colour, but her feet are still really turned in. Could it be a stroke???
What can we do to make sure she's comfortable?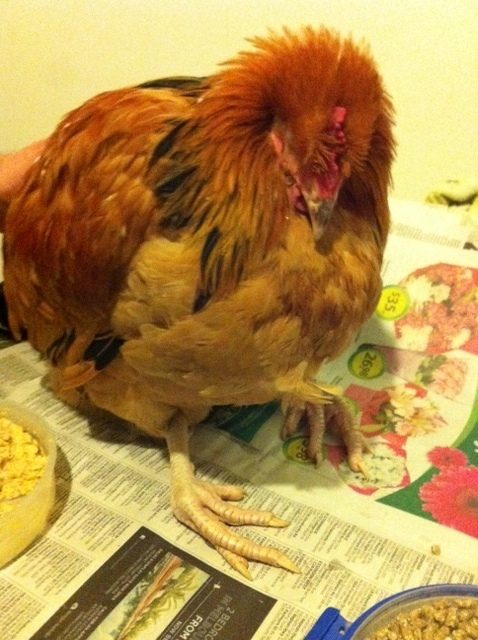 Thanks in advance
Cassie