Okay
so today i noticed my drake was acting weird.
I flipped him over and his penis was out.
He could not get it to go back in.
It's swollen and purple.
I dont know what to do. I know this can't be comfortable for him.
I have no idea how this happened.
Here's a picture: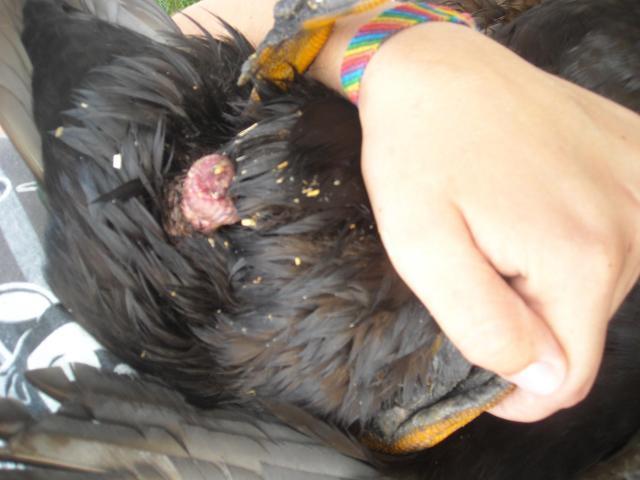 Can you guys help me?
what should i do??