I have 2 Pekins, 1 Blue Swedish and 1 Mallard...I believe that 3 are females, maybe but for sure 2....So they have been laying eggs now since July...They were born March 9th I know for sure when they were born, so that means they started laying at 4mos old.....some eggs at first were like they are suppose to be, after they laid for about 3wks they laid some that were very soft...left like a water balloon. Now we are back to reg. eggs.
But my question is this:
They lay eggs and not in the duck house which is nice, but in a nest they made...I DID NOT know they had this nest!!! I thought maybe they had stopped laying, and then one day I moved some leafs and there was a bunch of eggs!!! and I mean like 12eggs. They had made a hole, and had the eggs in it, covered by leafs. Only once have I seen a pekin sitting on them one night when I went out. She saw me and got up I was not near the nest. Thats been 2wks and I have not seen anyone sitting again...I moved them into the duck house and the nest day...they had laid again in the hole....and rolled about 2-3 from the coop to the nest. So I moved them all back to the hole.
Do ducks not sit on eggs? Do they just cover them with leafs??? When I found them I had only 12, I now have like 23 eggs!!!
ANY HELP ON THIS WOULD BE APPRECIATED.
DUCK EGGS HIDING HERE: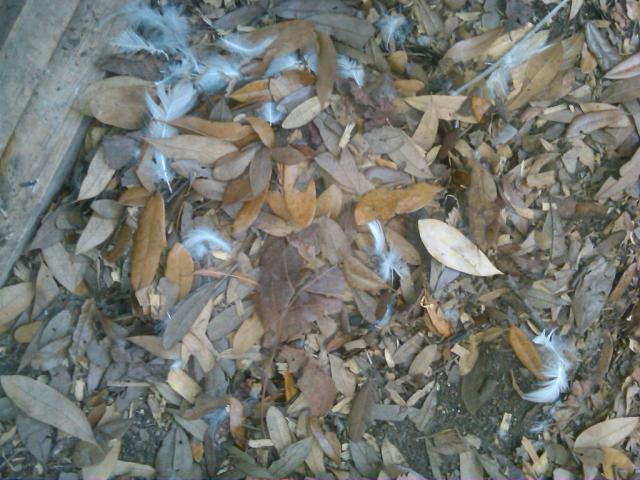 The TREASURE!!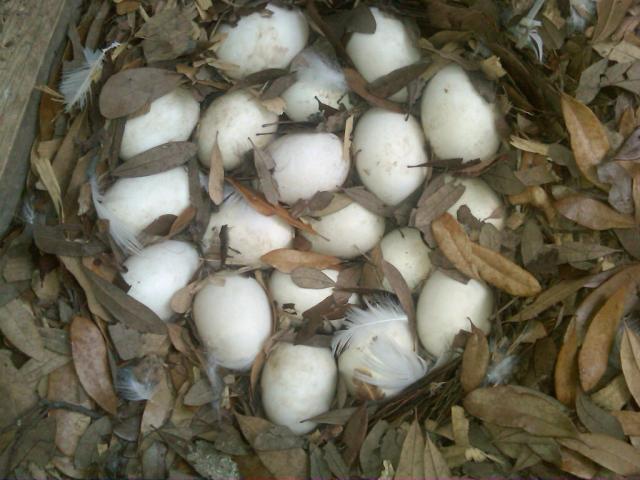 THE CULPRITS: (they were young in these pics)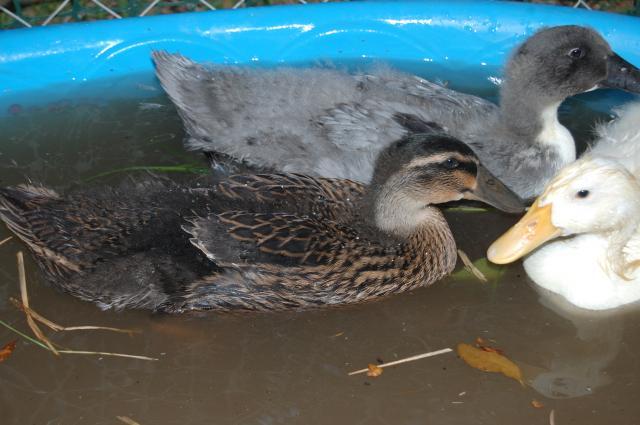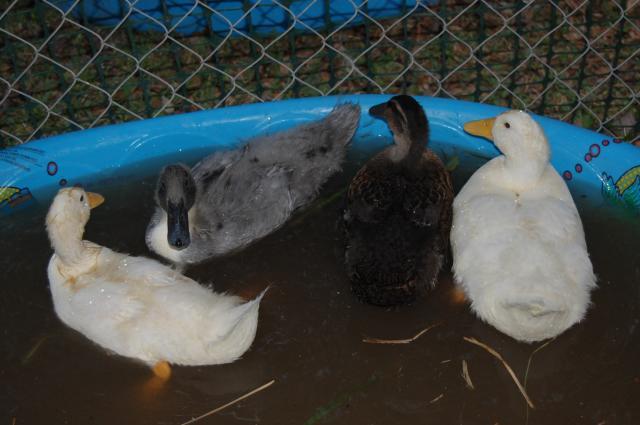 DUCK HOUSE: (found free on CL)