Our new chicks arrived yesterday morning and all are doing well, eating, drinking and of course pooping

We ordered through Meyers and I am very happy so far, all 16 are very active even though we are on Pasty Butt patrol on 2 or 3. I never imagined how awesome it is to watch the little ones, they sure have stolen our hearts already. I hope you enjoy the pics! Forgot to mention the chicks digged the growgel and egg yolk, more like attack chickens!
One of the EE's does like to fall on her back alot, but she eats and drinks and is quick so maybe it's normal, but if you have any clue why they do this please let me know.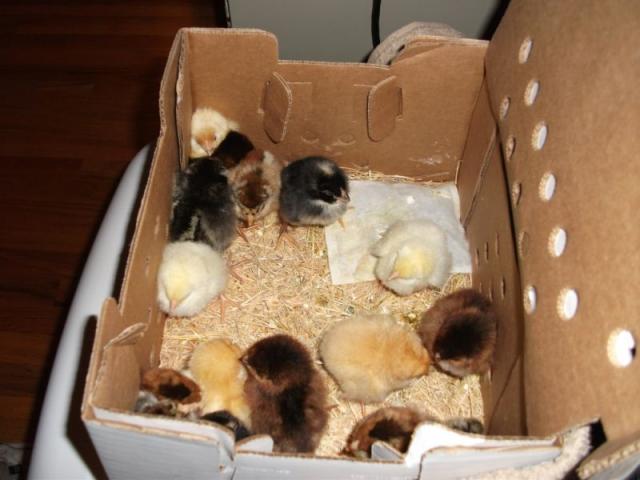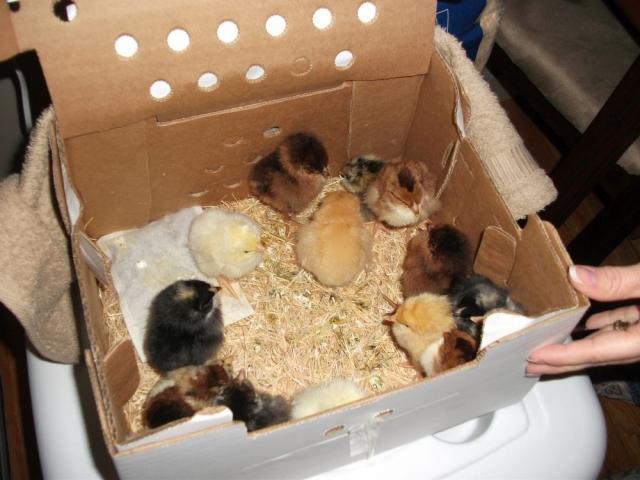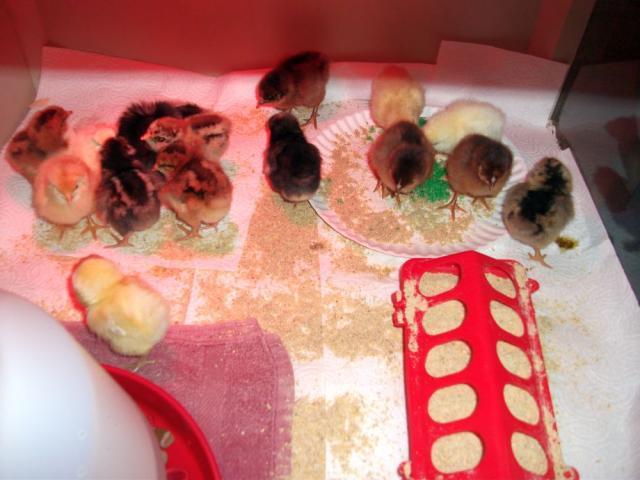 Silver Laced Wyandottes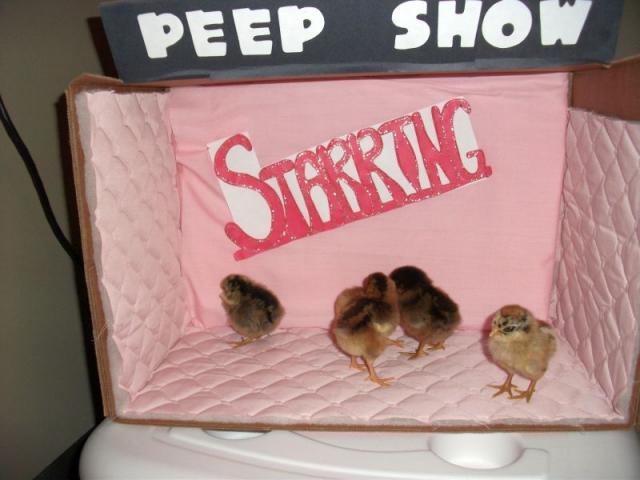 EE's and Speckled Sussex
Barred Rocks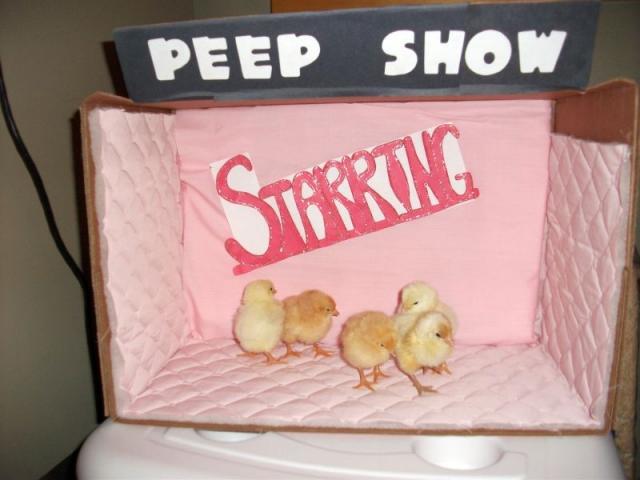 Buff's and Delawares
Last butt not least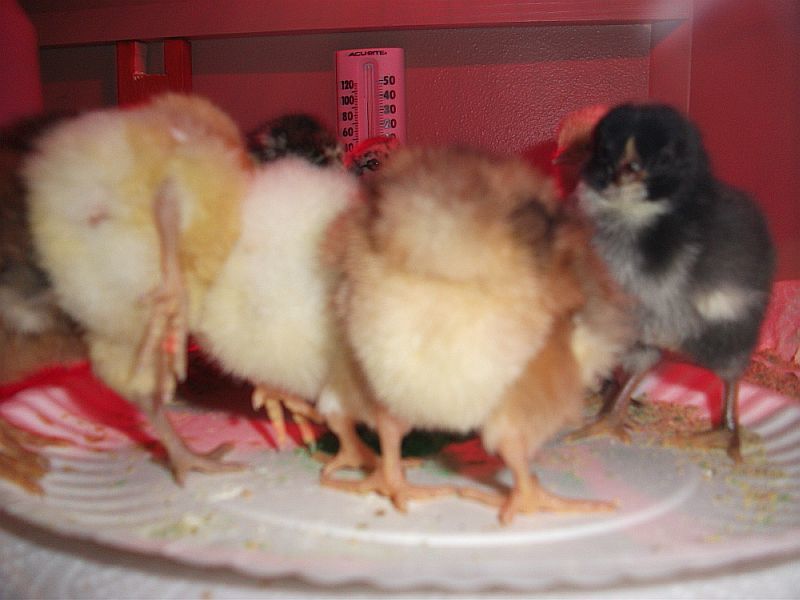 Last edited: