Brown Barns Farm
11 Years
Sep 23, 2008
2,939
18
221
I had sold some chicks in the fall and the woman called me about one of them.
1. She is 7 months old
2. Was in a nice home with 8 other pullets the same age
3. Had been living inside home for 1 month to heal then put back out and the others pecked her again
4. The owner had treated her with Blu-Kote and an ointment - apparently healed ok before 2nd time out
Here is the pic - sorry it is blurry.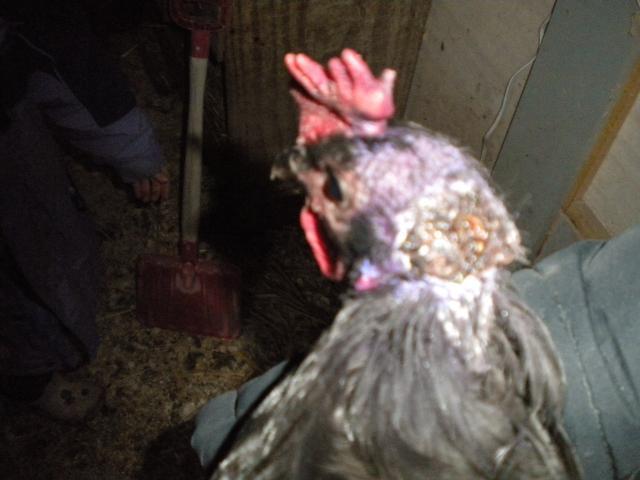 I put her in with our birds last night and they seem to not bother with her. Been out ALOT today to observe. She went in to roost with everyone and is now laying on the roost. It is a 2 x 4 flat so she is lengthwise. So very sad, seems to be a sweet Australorp girl.