I have hens laying brown eggs that won't fit into jumbo boxes and are covered in blood. They are either ISO Brown or Golden comets cause the eggs are brown. I also have Asian, Delaware and Red Leghorns. They are 9 months old so I figured the cause was first laying.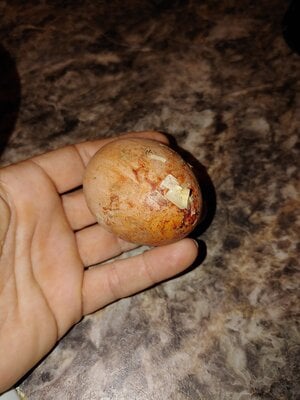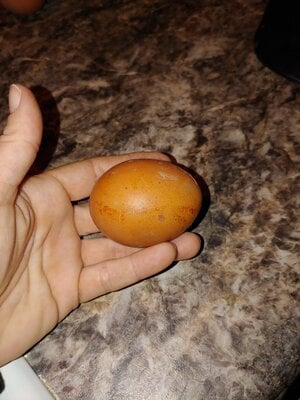 The first picture is a store bought jumbo egg and one the girls are laying.
Went out tonight to put the girls into the coop and found a dead hen with a very large vent. Can the eggs be killing the hens? No blood in the coop or on her.