Hoping for some direction.....
We bought 5 new Heritage Rhode Island Red chicks and they were doing great for about a month. It appears based on our guess of sizes that we may have 3 roos and 2 pullets. The larger few have been rearing up at each other kinda play fighting so when we found the smallest of the 5 with what appeared to be an eye "injury" about a week ago, we thought she must have been pecked by another chick. It was swollen and watery and she would scratch it making it bleed then cry out in pain. I separated her from the rest of the chicks so they wouldn't make it worse, washed with eye drops and put some Vetramycin ointment on it. Well a day or two later the other pullet and next up the ladder in size began showing the same symptoms. We separated her from the rest and put her in with chick #1. Another day or two later the 3rd chick up the ladder began showing slight eye drainage but not quite as bad as the others. Chick #4 has what looks like a droopy eyelid but no apparent infection. The largest of them all appears to not have been affected.
So unless there is a very strange coincidence of eye injuries this is a contagious situation. There are no other symptoms and only 1 eye is affected on each chick. I have cleaned and doctored chick #1 daily, trying to make sure to keep the eye opened up to get the medicine in but today I couldn't get it open because the drainage is like glue. I barely got chick #2's eye open and medicated but by bedtime it appeared to be glued shut again. This drainage is like tan colored wood glue or something. I don't know if they have lost sight in those eyes or not.
Ok, so my question is how can I tell if this is something that they will carry on and later infect my existing adult chickens? I have been advised by a few Facebook members to cull them and take the loss but then others give me advice on how to treat it and keep my animals healthy, etc. They are eating and drinking fine and the infection seems to be getting better but now I don't know what to do with them.
I've only been a chicken owner for a few years although I do read a lot about it and have studied CRD and MG but there aren't any other symptoms so I just don't know.
Sorry for the long book but I am hoping someone can help me understand what to do with these little ones. We have a small store where we sell eggs and hatch out chicks for sale and I don't want to take any chances with mine or anyone else's chickens for that matter but I also hate to kill them for what could be just an eye infection.
Oh yea, by the way I had been treating them with Corid when this started because I found some red poo from one chick, once.
Thank you for your time.
View attachment 1569491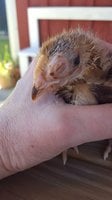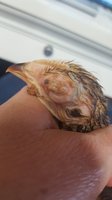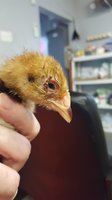 View attachment 1569491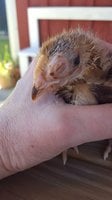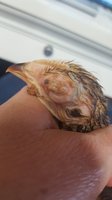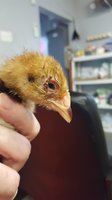 Thoughts?