Hi everyone!

My husband and I just built our first coop for our young australorps.

It's 6' x 10' with a 8' x 12' roof. We partially copied the design from the Cage Mahal on the coop design pages. (Thanks!)

We're still trying to think of a name, maybe something to do with it being lakeside. Suggestions would be appreciated!

I wish I had taken some pics before this point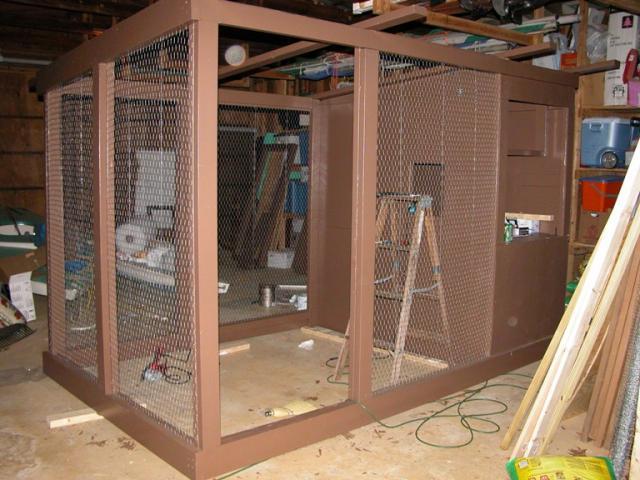 We built most of it in the boat house.
Here's the site:
Right after we moved it out and started putting roof supports on: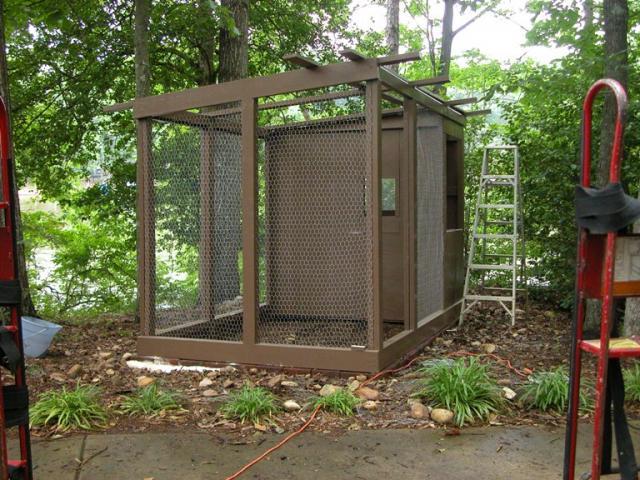 Finished!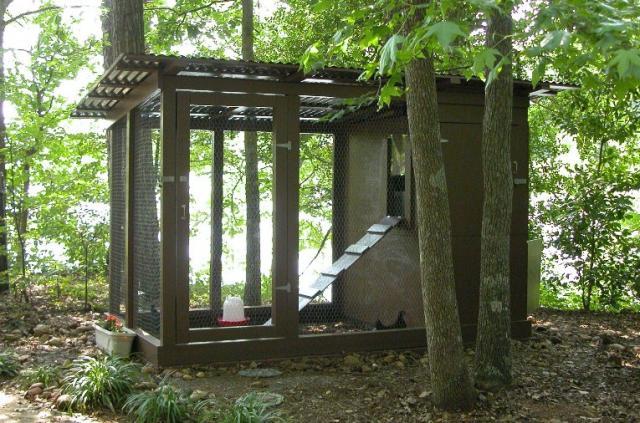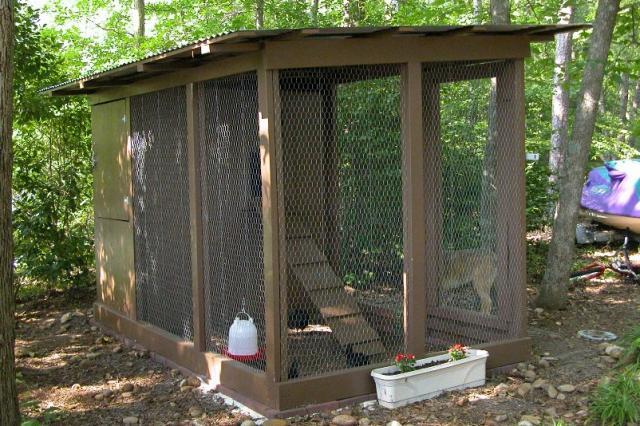 The back: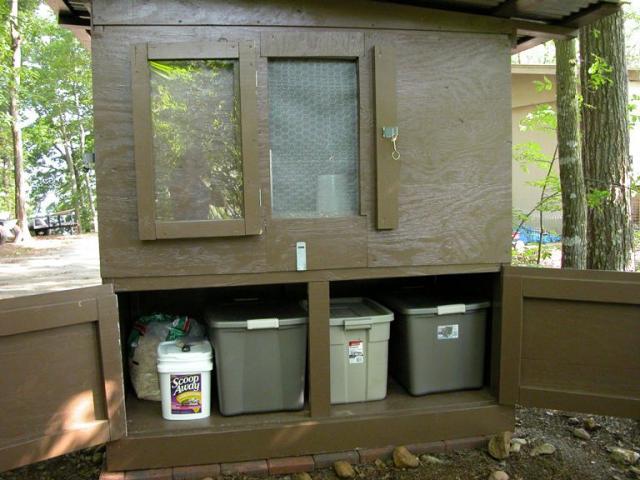 Inside:

Our recycled cat litter box nesting box: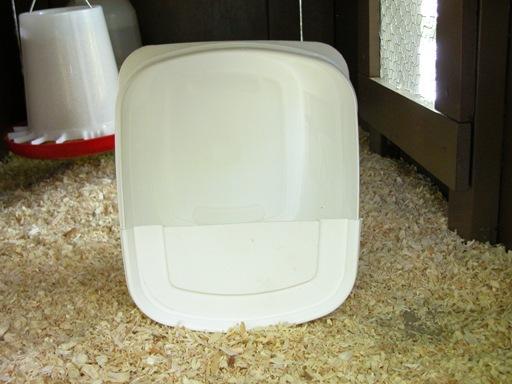 Pophole door opens from the outside: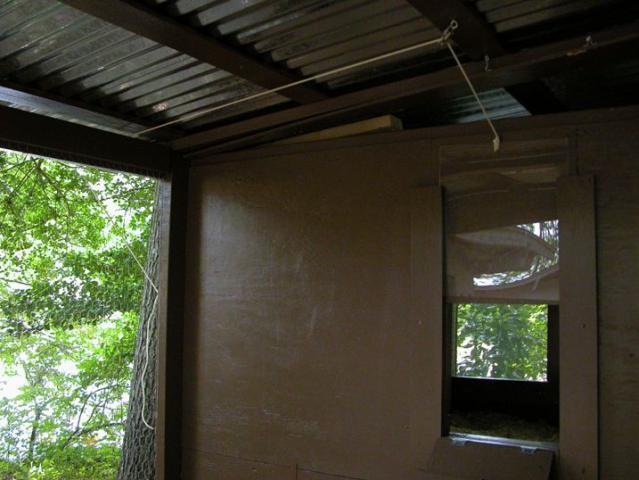 The window: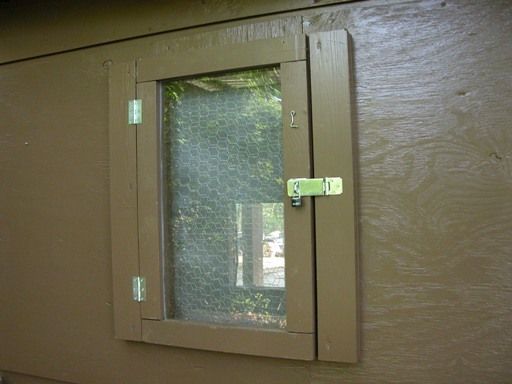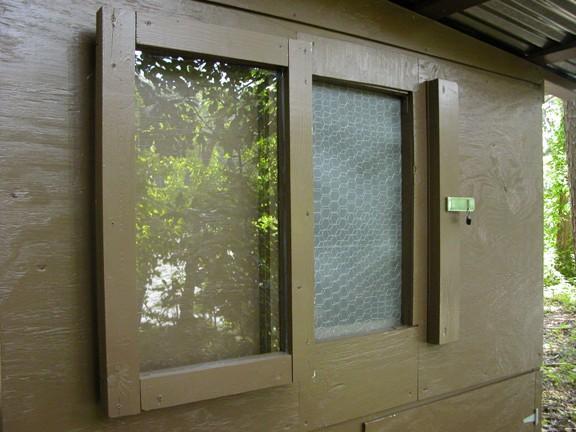 They seem to like it!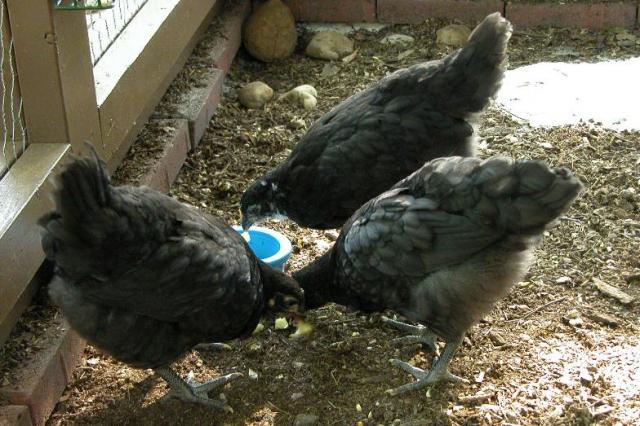 Sable loves to watch them, and wishes she could get in to sniff and lick them to death!