Apr 27, 2007
1,607
34
206
I originally had a formed 150 gal pond in this 5' x 6' space but after using it for one season I decided it didn't serve the purpose in the way I wanted it to so I pulled it out April 2010. Then, we had a sweltering summer so the next phase was put on hold and the four new ducklings lived in this space for several months. Now that the more comfortable weather is here I've finally started on building the pool the way I want it!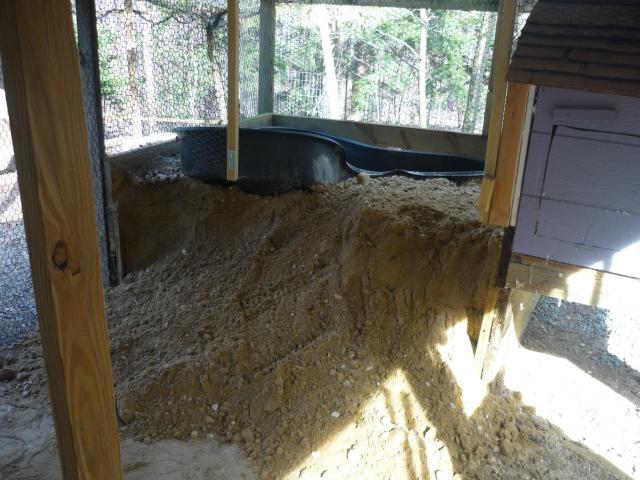 9-26-10 ~ DAY 1
Installing the outlet pipe and inside drain pipe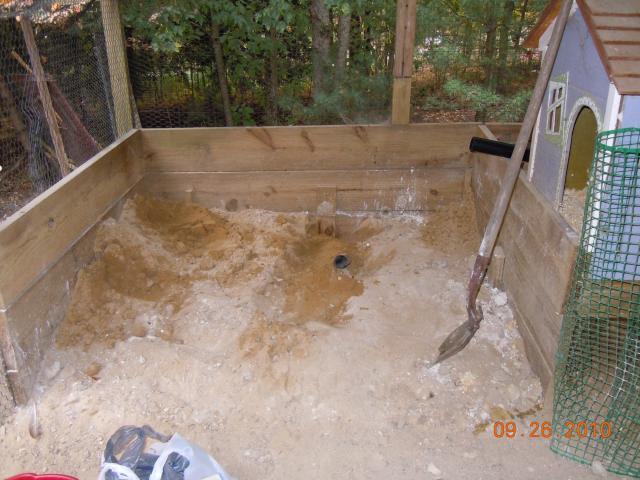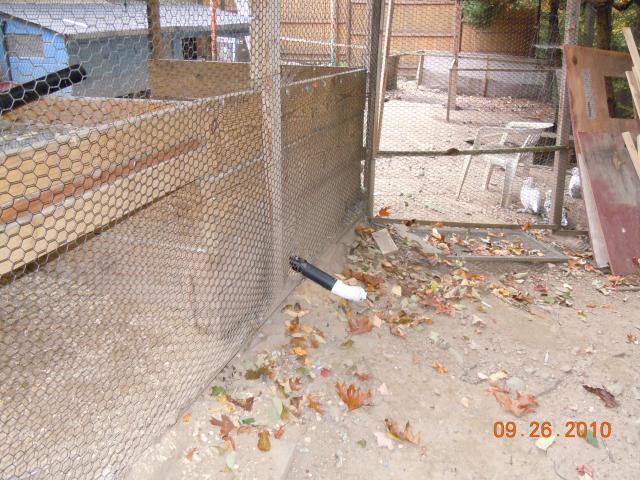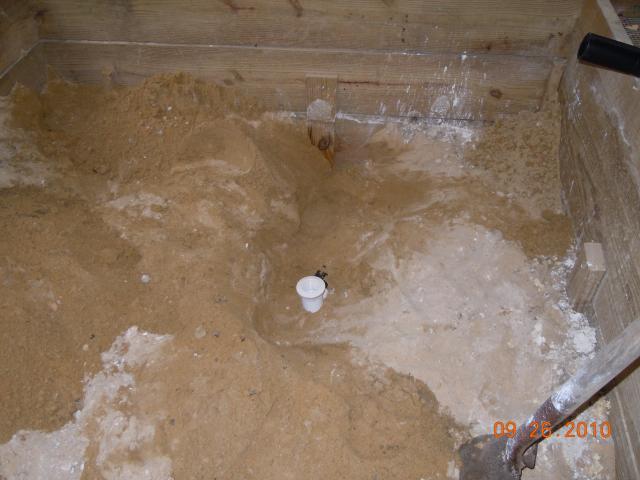 WALLS Phase 1- Added first layer of sand for slanted walls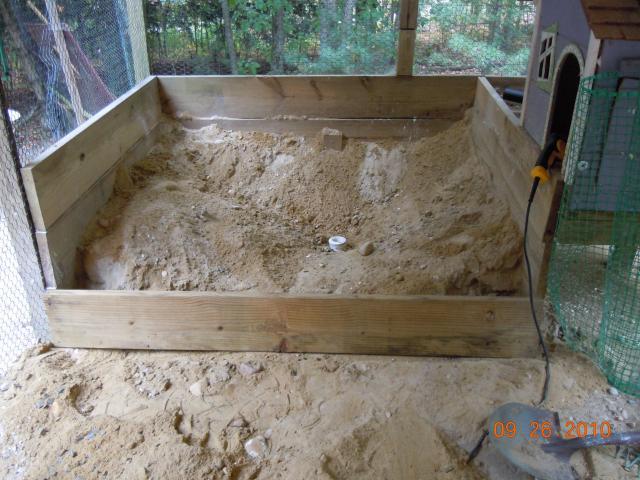 Re-installed outside West wall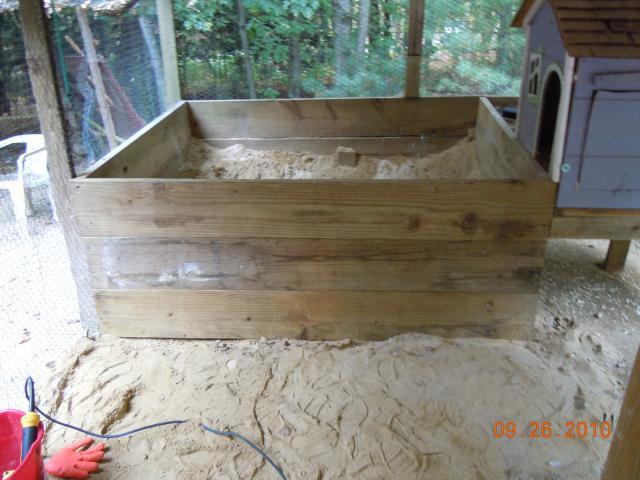 WALLS Phase 2- Added second layer of sand for slanted walls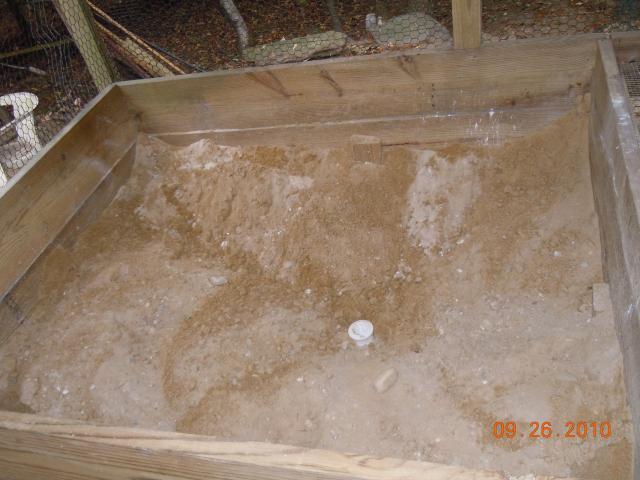 Sprayed sand lightly to pack down and done for the night (not too bad for the first days work!)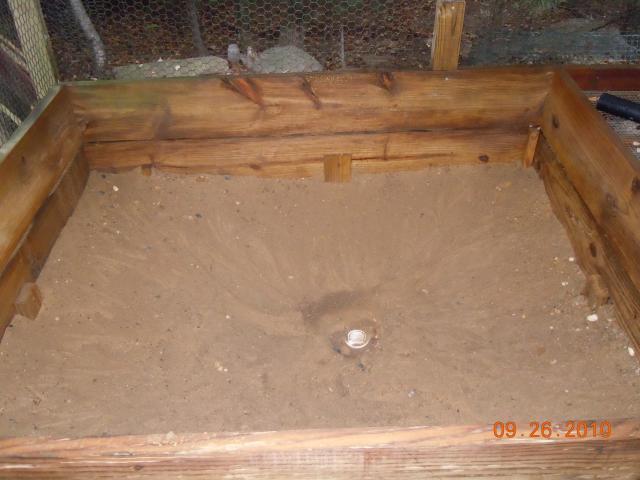 10-02-10 ~ DAY 2
WALLS Phase 3 - Added third and final layer of sand for walls. Used measured sticks to help create the desired slant. Total time to filter sand, and fill/haul/empty 10 wheelbarrows of heavy, wet sand and tamp it down = 2.5 hours.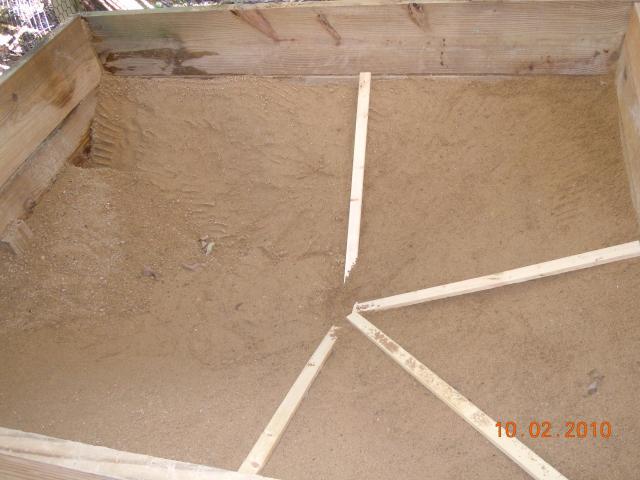 All 4 walls are now slanted (hard to tell in photo though) and have been lightly sprayed down.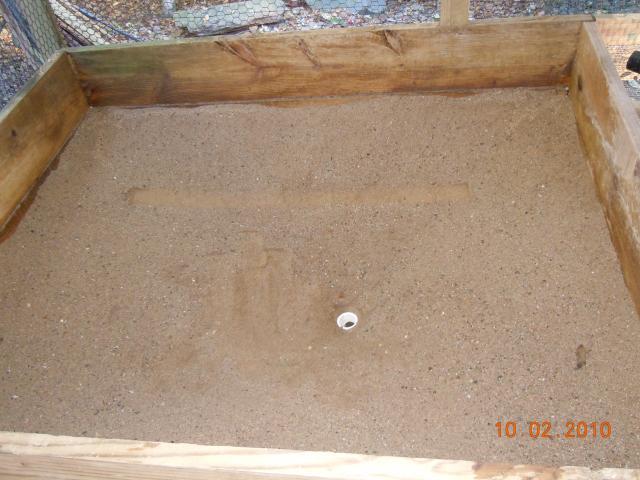 Plans for tomorrow:
Cut and fit underlayment and pond liner to space and install/silicone drain to them both.
Trim top of liner/underlayment and install trim edge around entire top perimeter of pool.
Install utility pump (for winter water aeration to keep water from freezing) and test it out. Won't actually start using it until freezing weather hits.
Add a floating exit ramp (still thinking on this one...)
Phew! I'm tired and my back is sore
. Time to take ibuprofen

Last edited: